10 Most Expensive Liverpool Signings
Who are the 10 Most Expensive Liverpool Signings? So, who are the most expensive signings in Liverpool history? And who are the most expensive Liverpool transfers? The 10 most expensive Liverpool signings are quite extraordinary. Watch & Bet Football Here =>

Here, we have a list of 10 Most expensive Liverpool signings! So, check out the 10 most expensive Liverpool signings here. Can you guess who are in the 10 most expensive Liverpool signings? Be honest and find out about the 10 most expensive Liverpool signings!
Liverpool is a professional football club located in Liverpool, England. They compete in the Premier League, Champions League, FA Cup and League Cup during a competitive season. They are regarded as the second most successful club in the country, behind Manchester United in terms of domestic trophies.
They have so far won 6 European Cups, more than any other English club, 3 UEFA Cups, 4 UEFA Super Cups, 19 League titles, 8 FA Cups, a record 9 League Cups and 15 FA Community Shields. After lifting the Champions League trophy in 2019, they are one of the most valuable clubs in football and their recent transfer history will tell you why.
Transfer fees have gone a bit crazy in the past few years. Paul Pogba going to Manchester United for £100m and Neymar to PSG for £200m. Liverpool have conducted their own bit of record transfers and we are about to find out the most expensive ones in their history. So, with the recently inflated transfer market values – which players have been signed by Liverpool for massive fees? Here, we take a look at who are the 10 Most Expensive Liverpool Signings. Let's have a look at the list of Liverpool most expensive signings in their entire history! You will be shocked to see so many names all playing in the current team.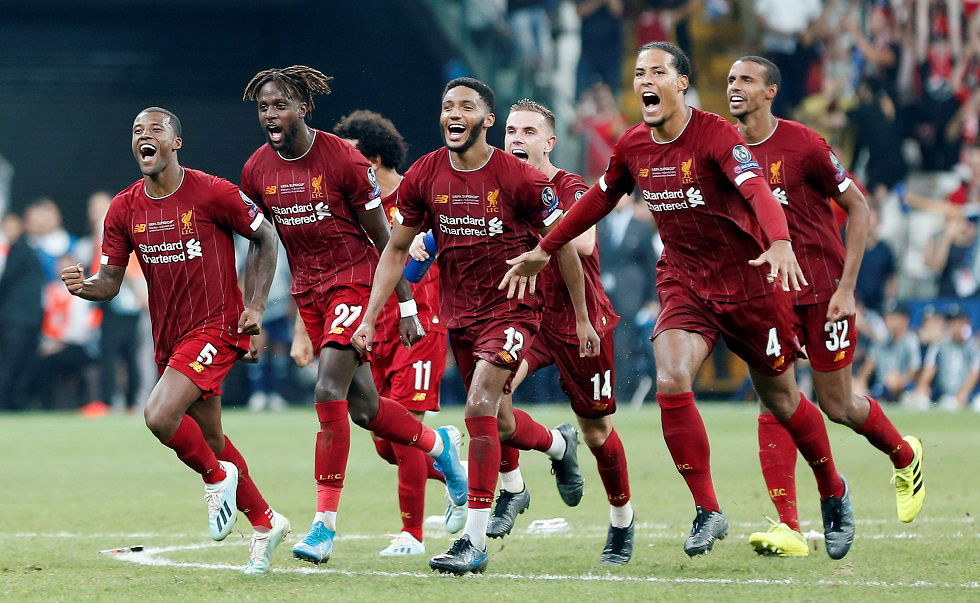 10 Most Expensive Liverpool Signings
Liverpool have signed some great players in the past like Alan Hansen, Billy Liddell, Emlyn Hughes and Fernando Torres. But which players have been the most expensive? Well, have a look below to find out which Liverpool players have been the most expensive signings ever.
No.
Player
Age
Season Signed
From Club
Transfer Fee
1.
Darwin Nunez
22
22/23
Benfica
£85m
Centre-Forward
Primeira Liga
2.
Virgil van Dijk
26
17/18
Southampton
£76.19m
Centre-Back
Premier League
3.
Alisson
25
18/19
AS Roma
£56.25m
Goalkeeper
Serie A
4.
Naby Keïta
23
18/19
RB Leipzig
£54.00m
Central Midfield
Bundesliga
5.
Christian Benteke
24
15/16
Aston Villa
£41.85m
Centre-Forward
Premier League
6.
Fabinho
24
18/19
Monaco
£40.50m
Defensive Midfield
Ligue 1
7.
Diogo Jota
23
20/21
Wolves
£40.23m
Left Winger
Premier League
8.
Mohamed Salah
25
17/18
AS Roma
£37.80m
Right Winger
Serie A
9.
Sadio Mané
24
16/17
Southampton
£37.08m
Left Winger
Premier League
10.
Roberto Firmino
23
15/16
TSG Hoffenheim
£36.90m
Centre-Forward
Bundesliga
Most Expensive Arrivals In Liverpool History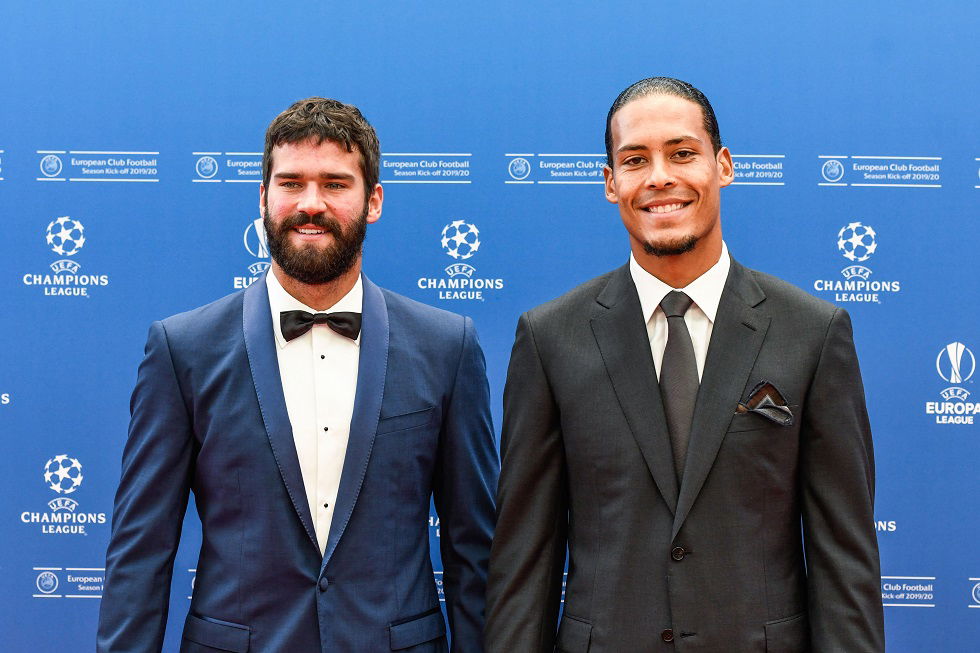 1. Darwin Nunez : 10 Most Expensive Liverpool Signings
The 22-year-old forward signed for the Reds in the 2022 summer window in a deal worth £85m that makes him the club's most expensive signing of all-time.
The Uruguayan striker bagged 34 goals in 41 appearances for his former side Benfica last season. With Sadio Mane looking to move on this summer, Klopp has managed to secure a player who is regarded as one of the sought-after forwards by many top European clubs.
2. Virgil Van Dijk : 10 Most Expensive Liverpool Signings
Virgil van Dijk came into Liverpool during a very period in the club's history. Prior to his arrival, the Reds were suffering from major defensive vulnerability and somehow, the Dutchman became the answer to all their problems.
By spending £75m on the former Southampton man, Liverpool immediately became competent title challengers and a real force across Europe. He helped them to a Champions League final appearance in his first season and then went on to win it in the next one. Through that process, he also nabbed UEFA Player Of The Year award, officially becoming the best player in the world. There is a strong possibility that he could have won the Balon d'Or in 2019 as well, ahead of the dominant duo of Cristiano Ronaldo and Lionel Messi.
Virgil van Dijk has established himself as one of the best defenders in the world and his performances this season is just enhancing his reputation.
The Dutchman will hope to continue his good form for the club and help his club win the league title once again.
3. Alisson Becker : 10 Most Expensive Liverpool Signings
The Brazilian custodian had a terrific 17/18 season with AS Roma, making 22 clean sheets in 49 appearances across all competitions. Alisson helped Roma reached the Champions League semi-finals and was eventually named in the competition's Team of the Season.
Last summer, Liverpool signed Alisson for a fee of £66.8 million which was a record fee for a goalkeeper at the time.
The Brazilian has done remarkably well for Liverpool so far, making 86 clean sheets in 184 appearances across all competitions so far. Alisson is very close to winning the Premier League Golden Glove as he is tied with his friend Ederson at the top position with 20 clean sheets.
The Brazilian will be hoping to continue his good form as Liverpool will want to win once again.
4. Naby Keita: 10 Most Expensive Liverpool Signings
Naby Keita's time at Anfield has been a mix of good and bad but at 26 years old, he has time on his hands to improve. The Guinea international was signed from RB Leipzig, commanding a hefty price tag of £52.7m. He was very impressive in Leipzig's three-man-midfield system where he got to operate as a box-to-box midfielder.
Keita showed a tremendous ability on both ends of the pitch paired with an engine to go on forever at full intensity. He was following the blueprint of a prime Arturo Vidal or Radja Nainggolan.
However, the shift to Premier League football has been a bit more difficult than one would expect. Keita thrives under a system of playing regular football but Jurgen Klopp's constant rotational mindset of the team's midfield has hindered the 26-year-old from settling in fast enough.
5. Diogo Jota: 10 Most Expensive Liverpool Signings
This is Liverpool's most recent blockbuster signing. He was signed during the summer transfer window of the 2020/21 campaign. The forward was signed from Wolverhampton Wanderers for a sum of £40.23m, becoming the Reds most expensive signing in 2020.
He had been targeted by Liverpool for a while and had impressed in his performances for the Wolves. We hope to see the new Liverpool forward in the upcoming games and impress even further!
He made a quick start for the Reds scoring 10 goals and assists in 13 games for the Reds. He was an able deputy for the Reds with Salah testing positive for CoVID and Mane too. Now he is off injured.
6. Fabinho: 10 Most Expensive Liverpool Signings
Fabinho joined Liverpool from Monaco last summer on a transfer fee of £43 million. The Brazilian spent the first few months of the season on the bench as he was yet to adapt to the Premier League's playing style.
However, Fabinho has now become a regular under Jurgen Klopp. He has made several appearances for them and is a crucial part of the team. He is now covering at center back.
He has been extremely good and has shown leadership in the backline. He has been recently praised by Rhys Williams as well.
Fabinho joined the Reds after having played for several other clubs like Monaco and Real Madrid. For both the clubs he has done extremely well but at Real the competition was so high that he was moved on.
Monaco did not want to lose him but Liverpool were desperate to land him as is the proof on their team sheet now every match week.
7. Diogo Jota: 10 Most Expensive Liverpool Signings
In the summer of 2020, Jota joined Liverpool on a long-term deal reportedly for a £41 million transfer fee, rising to £45 million with potential add-ons. Jota has featured for 97 matches in the Reds outfit and scored 34 goals. He has won League Cup and FA Cup in his Reds career.
8. Mohamed Salah: 10 Most Expensive Liverpool Signings
The Egyptian international might have been one of the biggest bargains in the history of football, even at £44m. Notoriously known for not being one of Jurgen Klopp's top targets, Salah turned out to be the exact player Liverpool needed to reach the next level.
In his first season at Anfield, Salah scored an astounding 44 goals in 52 games, 32 of those in the Premier League and thus breaking Cristiano Ronaldo's record. His price tag immediately tripled as he finished second in the race for the 2018 Balon d'Or.
Salah became Liverpool's attacking talisman and he managed to rally an entire country behind him to support the Merseyside outfit. He is now known to be one of the most influential figures in sports, constantly raising his voice for social causes.
9. Jordan Henderson –
10 Most Expensive Liverpool Signings
Jordan Henderson is the captain of the side. Henderson became the first Liverpool captain to win 6 different trophies after winning the 2021–22 FA Cup. He earns £140,000 per week for Liverpool and his contract will expire in 2025.
The Englishman is an integral figure in Liverpool's squad and Liverpool will hope that he can continue his good form for the rest of the season.
10. Roberto Firmino: 10 Most Expensive Liverpool Signings
One of Liverpool's most important players, Roberto Firmino joined Liverpool from Bundesliga club Hoffenheim in 2015 on a transfer fee of £29 million.
So far, the Brazilian forward has made 327 appearances for Liverpool, scoring 98 goals and providing 74 assists. Last season, the 30-year-old struggled to nail a spot in the first XI and made only 20 Premier League appearances.

SEE MORE: