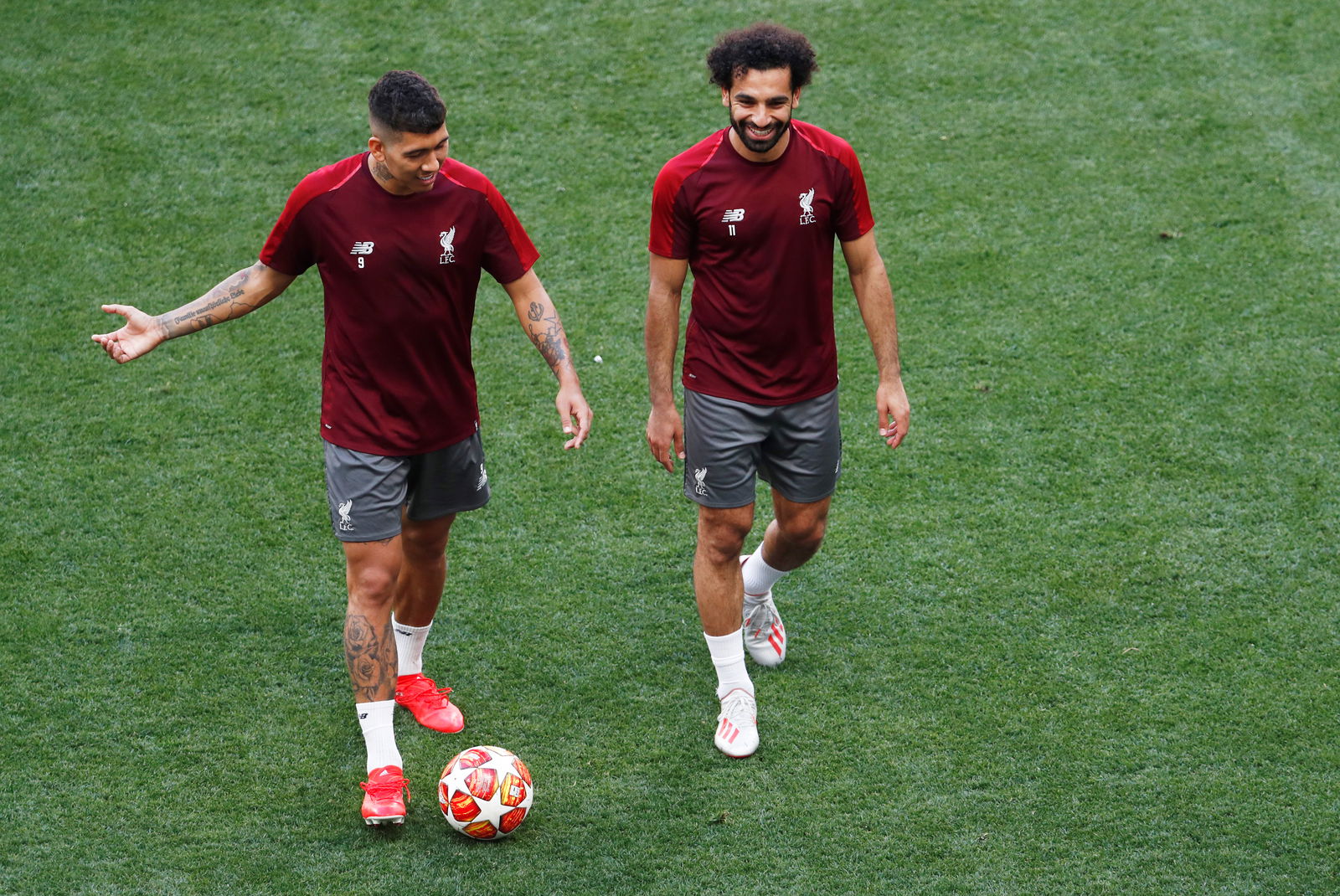 Liverpool players on Instagram
Who are the Liverpool players on Instagram?
Most players these days use social media as a means to keep in touch with their fans. Instagram is one such popular tool used by them. There are many Liverpool players on Instagram who not only have a large fan following on it but also are very active updating most things about their life on it.
Let us check out the players who are on instagram
| | | |
| --- | --- | --- |
| Player | Position | Followers |
| Roberto Firmino | Forward | 10.7 million |
| Mo Salah | Wing Forward | 30.8 million |
| Sadio Mane | Wing Forward | 4.3 million |
| James Milner | Central Midfielder | 2.1 million |
| Jordan Henderson | Central Midfielder | 2.9 million |
| Andy Robertson | Left Back | 1.6 million |
| Alisson Becker | Goalkeeper | 5.4 million |
| Trent Arnold | Right Back | 2.3 million |
| Virgil Van Dijk | Centre Back | 5.1 million |
Roberto Firmino
With a fan base and follower count of 10.7 million, Firmino is one of Liverpool's most popular players on Instagram. He has a mammoth 785 posts on it and in return of the 10.7 million followers, he only has 579 accounts which he follows.
His account has pictures of him being with footballers from his club Liverpool and country Brazil but also of him being on vacation, being with his friends, being with popular artists and also with his lovely wife, Larissa Pereira, who has a huge following of her own.
Larissa has a following count of 506k followers and the power couple more often than not take to Instagram to post about their daily lives besides posting about their special events like their wedding and their anniversaries.
The loving father of two also never fails to post pictures of his two children and the family appear to be very happy and in bliss on Instagram.
Firmino took to Instagram last October to give a special tribute to his father, who he called his hero, and thanked him for all his love and guidance.
His account will certainly have Liverpool fans very excited about the ongoings of his personal and professional life.
As for the player, Firmino is a Brazilian footballer, who grew up in the rough and crime filled streets of Brazil. His passion and skill for the game of football is what saved his life in a tough economy. At a very young age, when he was impressing in local leagues in Brazil, he was picked up by Bundesliga side 1899 Hoffenheim.
He has not had to look back since. Although he was a central attacking midfielder by trait and that his how he played at Germany, he always had a keen eye for goal.
When Liverpool bought him and brought him to Anfield, his boss Jurgen Klop realised that the player has a special talent and can be converted into a false nine, a system he would go on to excel at with Liverpool.
Fast forward to the present day and Firmino has become one of the best number nines in the game and has formed the axis of a formidable front three for Liverpool
2. Mo Salah
Well as long as we are talking about famous players on Instagram, one athlete who probably cracks the top 10 famous footballers on Instagram is Mo Salah.
The Egyptian has over 30.8 million followers on it. He in return only follows 190 accounts and has made 569 posts so far. Salah's Instagram bio reads "Always believing", a motto which has served him well for himself and Liverpool; talking about the 4-0 come back against Barcelona on that magical Anfield night here boys!
Salah's instagram account is filled with pictures of him with the national team of Egypt and also of him being with his club Liverpool. There are pictures of him training, joshing around, him at the gym and a few pictures from last year of him winning the PFA awards besides the Golden Boot award in the Premier League.
There are also pictures of him being with his dog or him meeting special people or Salah on vacation is another agenda. However, there are no pictures of the Egyptian king being with his wife, which is uncommon since we know the couple are adorable and very loved together.
Salah is an Egyptian born footballer who had to face the toughest of conditions all life before securing a sponsorship and recluse from Egypt Education ministry to play football in Europe.
It started with Basel where he impressed everyone with his speed. It earned him a spot at Chelsea, where unfortunately Mourinho failed to make it count. It resulted in Salah moving on to Italy on loan where he ended up permanently moving to Roma.
After Rome, it was Liverpool who decided to buy him back to England and what a revelation he was! Salah became the king of not only Egypt but also English football as he dominated the Premier League and broke multiple records.
Since then it has been two seasons and he has won the Golden Boot on both occasions! Talk about impact.
He has also started the new season in similar fashion by already racking up one goal and one assist in the first match against Norwich City.
SEE MORE:
Six Liverpool players in the Champions League Team of the Season
Liverpool FC Players List – Important Reds Players 2019-20
Liverpool players with the most red cards in the last 5 seasons
Liverpool Champions League Top Scorers 2019 (All Time Top Scorer)
Liverpool Champions League titles: All Champions League titles won by Liverpool
Liverpool FC latest transfer rumours 2019
Liverpool players with Snapchat
Liverpool Players and their Wives