Best Liverpool defenders ever
Best Liverpool defenders ever? Who are the Best Liverpool defenders ever? Which Liverpool players have been the best Liverpool defenders ever? Jamie Carragher is considered by most as the best Liverpool FC defender ever. But who else from Liverpool makes the list? Hopefully, this list installs some nostalgia in Liverpool fans looking back at some of the best Liverpool defenders. Here we will look at the best Liverpool defenders ever.  Watch & Bet Football Live =>

Note: We are listing the top players in each defending position in no particular order.
Best Liverpool defenders ever
Where does VVD rank in here? First let us start with the left-backs!
Best Liverpool left-backs: Best Liverpool defenders ever
Greatest Liverpool left-back ever? Who are the best Liverpool left-backs ever? Here we will look at the best Liverpool FC left-backs ever. 
1. Alan Kennedy is one of the best Liverpool left-backs ever!
Following a decent stint with Newcastle United, Alan Kennedy joined Liverpool in 1978 on a transfer fee of £330000 which was a British transfer record fee for a full-back.
Kennedy had a forgettable debut with Liverpool against Queens Park Rangers after which, manager Bob Paisley told him, "They shot the wrong Kennedy".
However, Kennedy bounced back strongly and produced a string of fine performances for Liverpool till 1986. Kennedy helped Liverpool to several trophies. These included two European Cups, 5 League titles, 4 League Cups and 3 Charity Shield titles. Kennedy scored the decisive penalty which won Liverpool the European Cup in 1984.
Alan Kennedy left Liverpool in 1986 with 359 appearances and 20 goals to his name.
2. John Arne Riise is one of the best Liverpool left-backs ever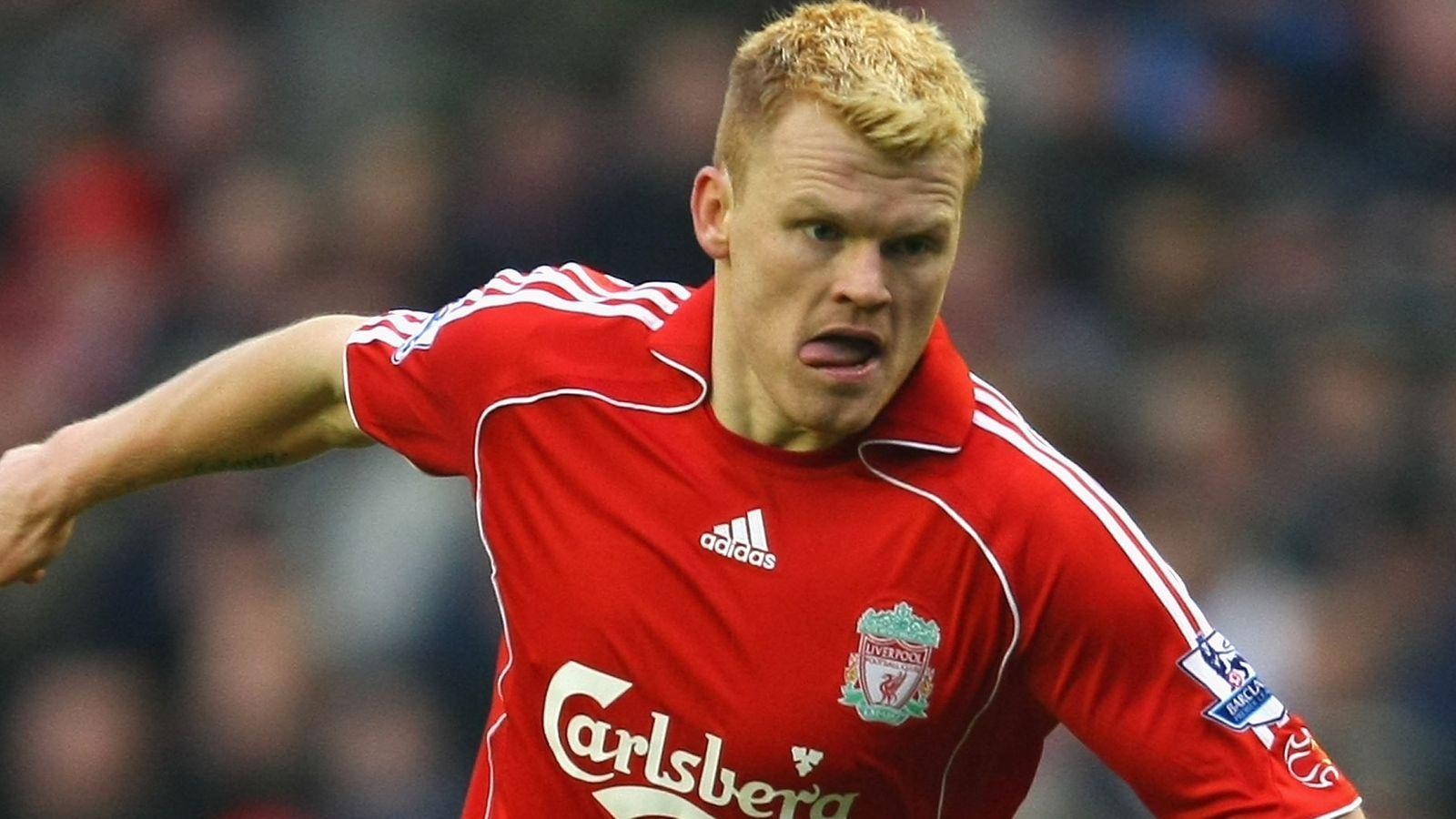 One of the finest footballers to have come out of Norway, Riise joined Liverpool from Monaco in 2001. Riise's attack-oriented game added depth to Liverpool's left flank and the Norwegian became an integral player in the team.
Riise scored on his debut which was the 2001 UEFA Super Cup against Bayern Munich. Riise was instrumental in helping the club to Champions League glory in 2005. He delivered the cross from which, Steven Gerrard scored Liverpool's first goals and thus started what is remembered as one of the greatest comebacks in football history.
Riise left Liverpool for Roma in 2008. He made 348 appearances for Liverpool, scoring 31 goals and providing 13 assists. Even today, Liverpool fans fondly remember him as a club legend.
3. Ronnie Moran is one of Liverpool's greatest left-backs ever
Playing at the club during his entire playing career then becoming a part of the coaching staff for several years, Ronnie Moran epitomised loyalty. As long as Moran was professionally involved in football, he gave his time to only one club- Liverpool.
He joined the club's youth setup before making his senior debut in 1952 at the age of 18. Moran played for Liverpool till 1968, making 379 appearances and scoring 17 goals. He later became the manager of the club's reserve team before becoming the interim manager of the senior team twice.
Sadly, Moran passed away in 2017 but he has made himself immortal in Liverpool's history.
Best Liverpool centre-backs : Best Liverpool defenders ever
Best Liverpool centre-back ever? Let's have a look at the best Liverpool centre-backs
1. Jamie Carragher is one of the best Liverpool defenders ever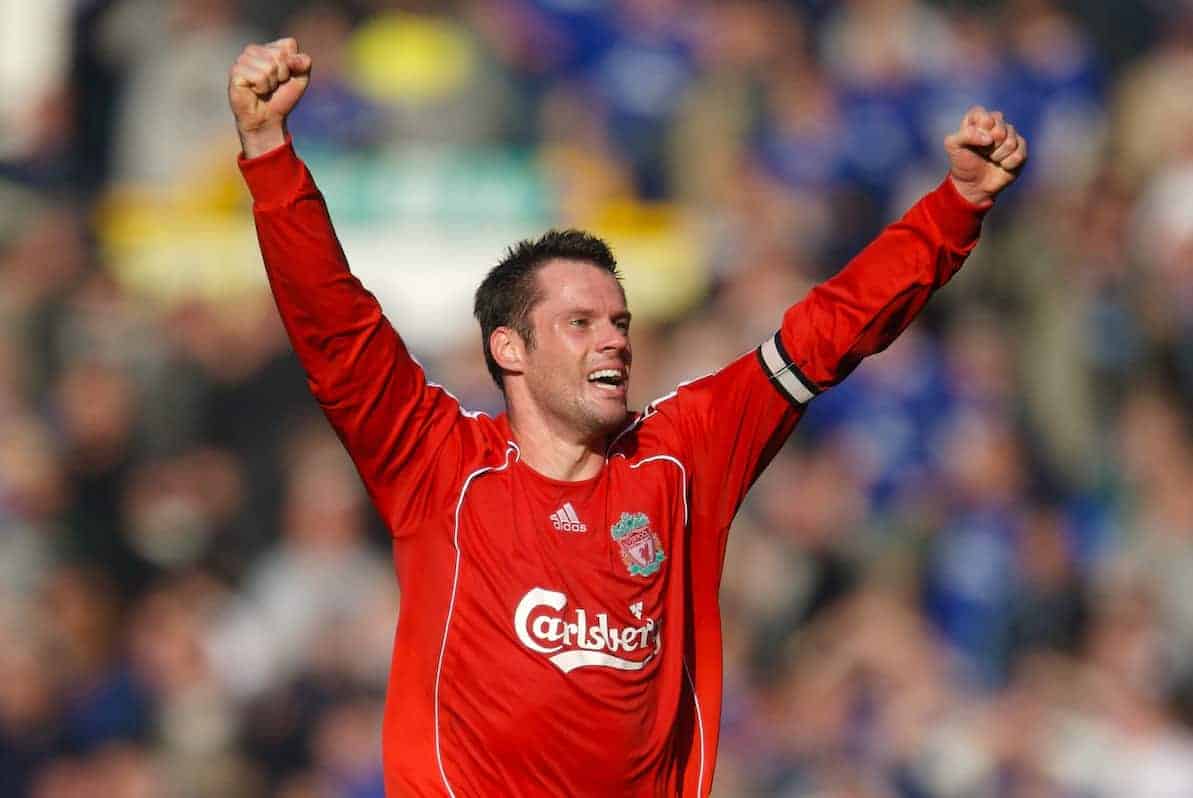 Tenacity, leadership, stamina, work-rate and most importantly, LOYALTY, Carragher had all the attributes needed to become a Liverpool great.
Carragher joined Liverpool's youth team in 1988 and played there till joining the senior team in 1996. Making his senior debut in 1996, Carragher went on to make 737 appearances for Liverpool, making him the second-most capped player in the club's history.
Carragher played in a number of positions before settling as a centre-back under Rafa Benitez. During his time at Liverpool, Carragher helped the club to several trophies including the FA Cup, the League Cup, the UEFA Cup, the UEFA Super Cup and the Champions League.
He called it quits on his footballing career in 2013. A one-club man, Carragher's name will live in the hearts of Liverpool fans forever. He is one of the greatest Premier League defenders of all time and undoubtedly, the greatest Liverpool defender ever.
2. Sami Hyypia is one of the best Liverpool defenders ever
One of the best footballers to have come out of Finland, Sami Hyypia had the finest moments of his career at Liverpool.
Hyypia supported Liverpool during his boyhood days and joined the club in 1999. The Finn made 464 appearances for the Reds, scoring 35 goals and providing 4 assists.
He forged a good partnership in central defence with Stephane Henchoz before forging another solid defensive partnership with Jamie Carragher.
Hyypia played a big role in Liverpool's Champions League triumph in 2005. He even captained Liverpool in several matches.
Sami Hyypia ended his Liverpool career at the end of the 2008-09 season with the Liverpool players lifting him on his shoulders while the fans gave an emotional Hyypia a standing ovation.
3. Alan Hansen is one of Liverpool's greatest defenders ever
Alan Hansen was a monumental figure at Liverpool during his playing time at Anfield. Hansen joined Liverpool from Scottish club Partick Thistle in 1977 and went on to make 620 appearances for the club.
Hansen was a key player during what is undoubtedly the greatest period in Liverpool's history. He won 23 trophies whilst at Liverpool. These included 3 European Cups, 8 League titles, 4 League Cup titles and a UEFA Super Cup title.
Alan Hansen ended his footballing career at Liverpool in 1991. He is undoubtedly one of the greatest defenders Liverpool ever had and a Liverpool legend.
4. Emlyn Hughes is one of Liverpool's best defenders ever
One of the greatest England defenders of his time, Emlyn Hughes joined Liverpool from Blackpool in 1967. Hughes became an integral part of Liverpool's squad and later became the club captain.
Hughes won 13 titles with Liverpool that included their first European title- the UEFA Cup in 1972-73. He became the first Liverpool skipper to lift the European Cup in 1976-77. That same season, Hughes was named the FWA Footballer of the Year.
Hughes left Liverpool in 1979, making 665 appearances with the club. He died in 2004 of a brain tumour. Even after 15 years since his death, Hughes is remembered fondly among Liverpool fans.
Best Liverpool right-backs: Best Liverpool defenders ever
Best Liverpool right-back ever? Who are the best ever Liverpool right-backs? The best ever Liverpool right-backs? Watch & Bet Football Live =>
1. Phil Neal is one of Liverpool's greatest ever right-backs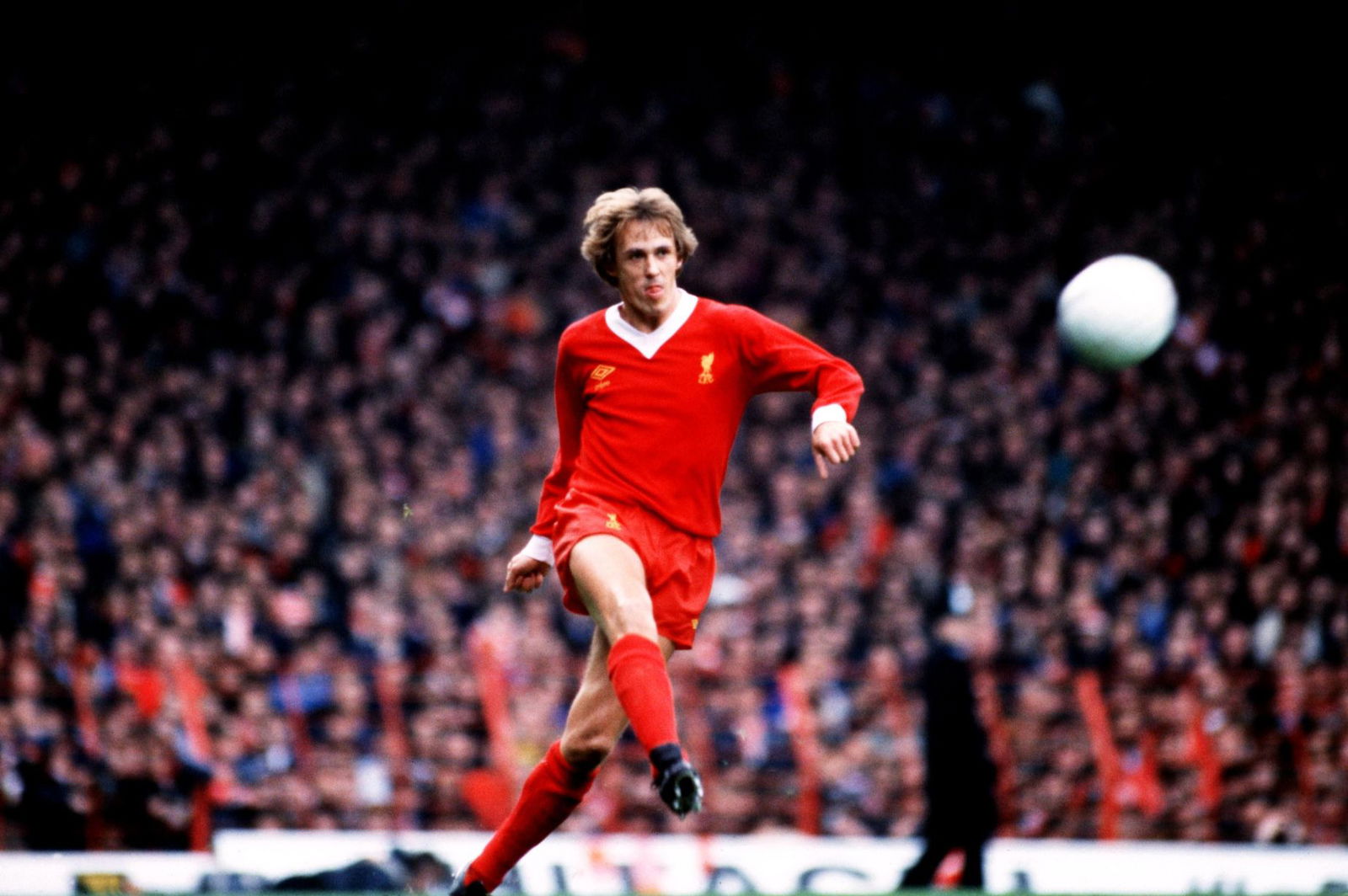 One of the most decorated English footballers of all-time, Phil Neal was Bob Paisley's first signing at Anfield in 1974. Neal won as many as 23 titles with Liverpool.
Neal was a part of 4 European Cup-winning squads for Liverpool. He scored a goal in the 1977 European Cup final against Borussia Monchengladbach and one against AS Roma in 1984 final.
Neal had a knack of scoring crucial goals, a knack which got him the nickname "Zico" at Liverpool. Neal left Liverpool in 1985 with 650 appearances and 59 goals. He is 7th in the list of all-time appearances for Liverpool.
 2. Chris Lawler is one of the best Liverpool defenders ever
Scoring 61 appearances from 549 appearances are not numbers for a right-back during the 60s and 70s. Yet, Lawler's attack-oriented game made him a goal-scoring full-back. And, he wasn't even a penalty-taker.
Lawler joined Liverpool in 1960 but he wouldn't become a regular for the club until 1964-65 season. He helped Liverpool win several trophies including the UEFA Cup in 1973.
Lawler left Liverpool in 1975 to join Portsmouth.
3. Steve Nicol is one of the best Liverpool defenders ever
One of the finest Scottish full-backs of all-time, Steve Nicol played a key role in Liverpool's successes during the 1980s. Nicol joined Liverpool from Scottish side Ayr United.
He won a total of 10 trophies with the club and was an integral part of the club's success of the 80s.
Nicol has undoubtedly cemented his status as one of the club's greatest full-backs.
Please NOTE: For all Reds fans, yes we love Virgil Van Dijk just as much as you do. And the same goes for Alexander Trent Arnold and Andy Robertson. This trio might just go down in Reds history as our best defence ever. So the reason they are not in this list is the fact that these boys are still playing for Liverpool and we will have them touch this hall of fame once they retire or switch to a different club (which hopefully they won't)!
Do you agree with our list of Best Liverpool defenders ever?

SEE ALSO: