Best Liverpool Kits In The Premier League Era
Top 10 best Liverpool kits? Top 10 Liverpool kits? Best Liverpool kits in the Premier League era? Best Liverpool jerseys? Top Liverpool shirts? Best Liverpool kits ever?
Liverpool is a professional football club located in Liverpool, England. They compete in the Premier League, Champions League, FA Cup and League Cup during a competitive season. They are regarded as the second most successful club in the country, behind Manchester United in terms of domestic trophies.
They have so far won 6 European Cups, more than any other English club, 3 UEFA Cups, 4 UEFA Super Cups, 18 League titles, 7 FA Cups, a record 8 League Cups and 15 FA Community Shields.
From the signings of talented magicians like Ian Rush and Fernando Torres, we have seen the club break record number of sales in recent years because of their success. The last person who broke the record for jersey sales was Mohamed Salah. The Egyptian has turned into an icon and a cult hero at Anfield becoming one of the world's best attackers with Liverpool.
To the happiness of Liverpool fans, here is a look at their new away kit:
It's arrived.

Introducing our @nikefootball away kit for the 20/21 season ?#TellUsNever

— Liverpool FC (Premier League Champions ?) (@LFC) August 13, 2020
Top 10 Best Liverpool Kits In Recent History
Liverpool are viewed as one of the most feared teams in Europe after they clinched the Champions League title in 2019 and finished a point behind Manchester City in the Premier League standings. Their jerseys are currently sponsored by New Balance but reports claim that the Reds are about to sign a record-breaking deal with Nike after the 2019/20 season.
Now, we have seen Liverpool sport some pretty terrible jerseys in the past decade, especially the ones from Warrior sport. We can make a whole list of top 10 worst Liverpool jerseys and almost all of them can be fitted in from the recent years. Hopefully, Nike will put an end to that from the next campaign as New Balance has made a few amends with their recent simplistic takes.
Over the years of the club's success, we have come to recognize some of their best jerseys in the Premier League era.
Which is the best ever Liverpool home kit?

Shop classic #LFC shirts here – https://t.co/MaquoxWxpb#LiverpoolFC pic.twitter.com/FJjoh5n3eM

— Classic Football Shirts (@classicshirts) July 19, 2018
Let's take a look at the ten best shirts ever worn by the Me –
10. Home Kit 2018/19 – Best Liverpool Kits
2018/19 was a year of major success for Liverpool – winning their sixth European trophy was a huge deal in reestablishing the club's status in world football. The Reds are no longer, a top-six chasing side but a concrete contender for multiple titles within one season.
The accumulation of trophies wearing a certain jersey always makes them iconic but this rendition by NB was truly a treat for the eyes. It was neat with clean white trims near the collars.
The 18/19 Home Kit is now available to buy online and in all 7 of our Official Club Stores, get yours today! https://t.co/LMmgB1ZXD7
We are Liverpool. This means more. #LFC ? pic.twitter.com/PX0Y216Ox8

— Liverpool FC Retail (@LFCRetail) May 11, 2018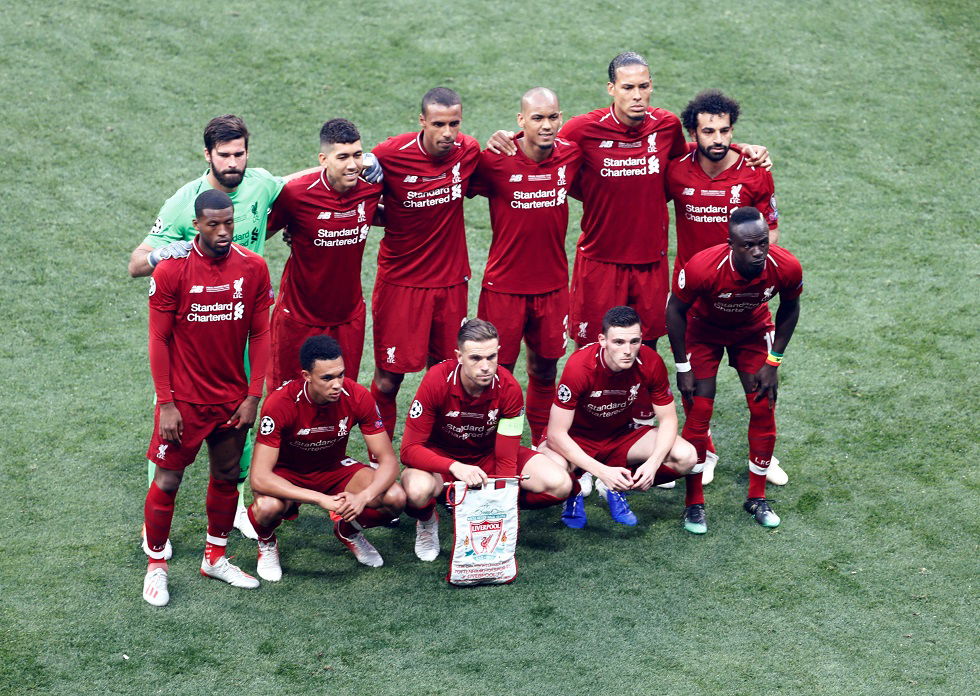 Liverpool's points tally of 88 would have won the league in:

? 1992/93
? 1995/96
? 1996/97
? 1997/98
? 1998/99
? 2000/01
? 2001/02
? 2002/03
? 2007/08
? 2009/10
? 2010/11
? 2013/14
? 2014/15
? 2015/16 pic.twitter.com/zOMj3LQzMh

— PurelyFootball UK (@PurelyFootball) April 22, 2019
9. Home Kit 2000/01 – Best Liverpool Kits
? December 18, 2001

Liverpool's Michael Owen wins the Ballon d'Or ? pic.twitter.com/1cm7XFhltO

— Goal (@goal) December 18, 2018
8. Third Kit 2018/19
This was a nice little twist by New Balance on the colour grey. A modern take but not too flashy to burn your eyelids.
Virgil van Dijk vs. Bayern Munich:

1 goal
1 assist
3/3 Aerials won
5 clearances
100% tackles won
85% pass completion

Big players do it on the biggest stage! ? pic.twitter.com/XTNKkCb96K

— Footy Accumulators (@FootyAccums) March 13, 2019
7. Home Kit 1993/94 – Best Liverpool Kits
Addidas was always turning heads in the '90s with their edgy shirts but this particular piece with the Carlsberg logo had a different feel to it. This was the jersey Robbie Fowler wore when he burst onto the scene as a lethal goal-scoring teenager.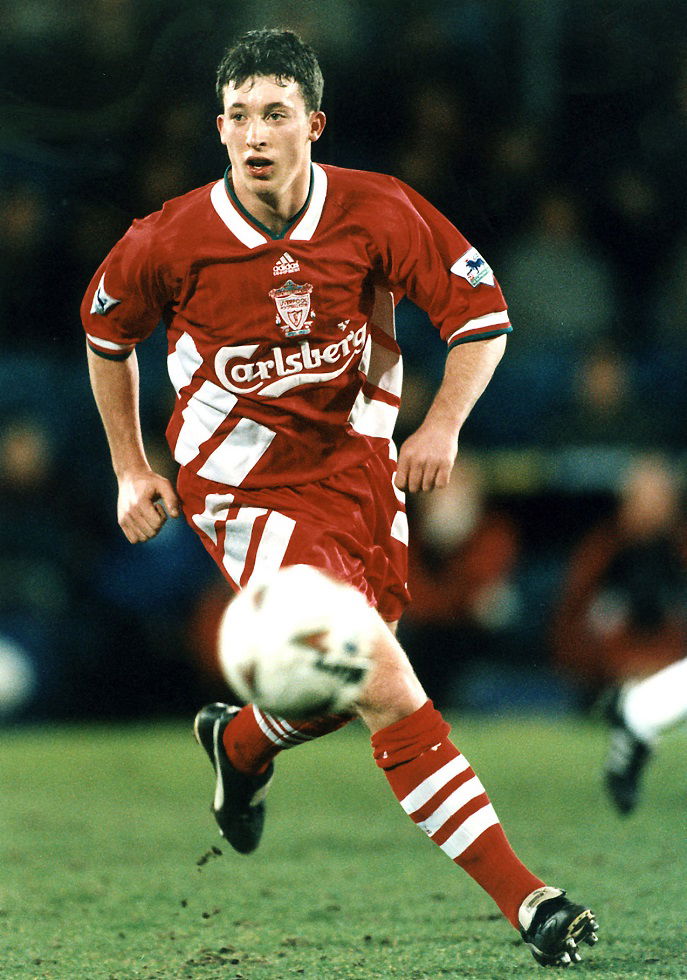 Robbie Fowler and Ian Rush. pic.twitter.com/ImDPyoGaxw

— 90s Football (@90sfootball) September 8, 2019
6. Third Kit 2016/17 – Best Liverpool Kits
'This new Liverpool third kit will give me the power to perform at my best. The toxic and green colours are great.' pic.twitter.com/Pbqi5RmvgO

— Paddy Power (@paddypower) July 29, 2016
5. Away Kit 2009/10 – Best Liverpool Kits
Liverpool Away 09/10 Phantom; size M; Nns Torres#9 Original Velvet; Excellent; 450K pic.twitter.com/qtIVoiwHMT

— Ivan Septian (@van_ez) November 17, 2015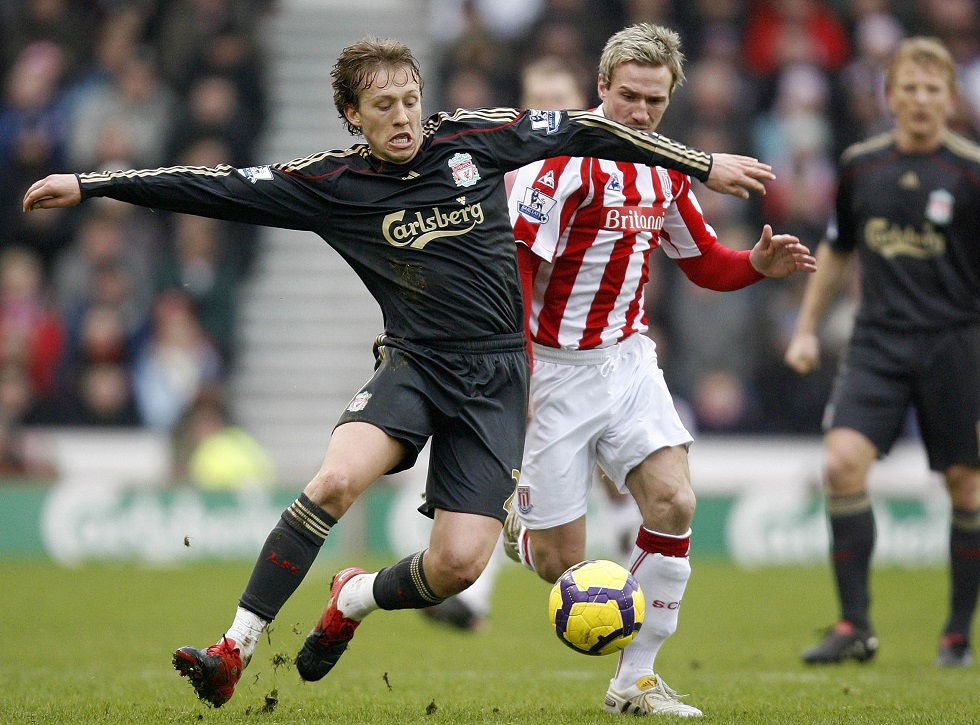 4. Home Kit 2008/09 – Best Liverpool Kits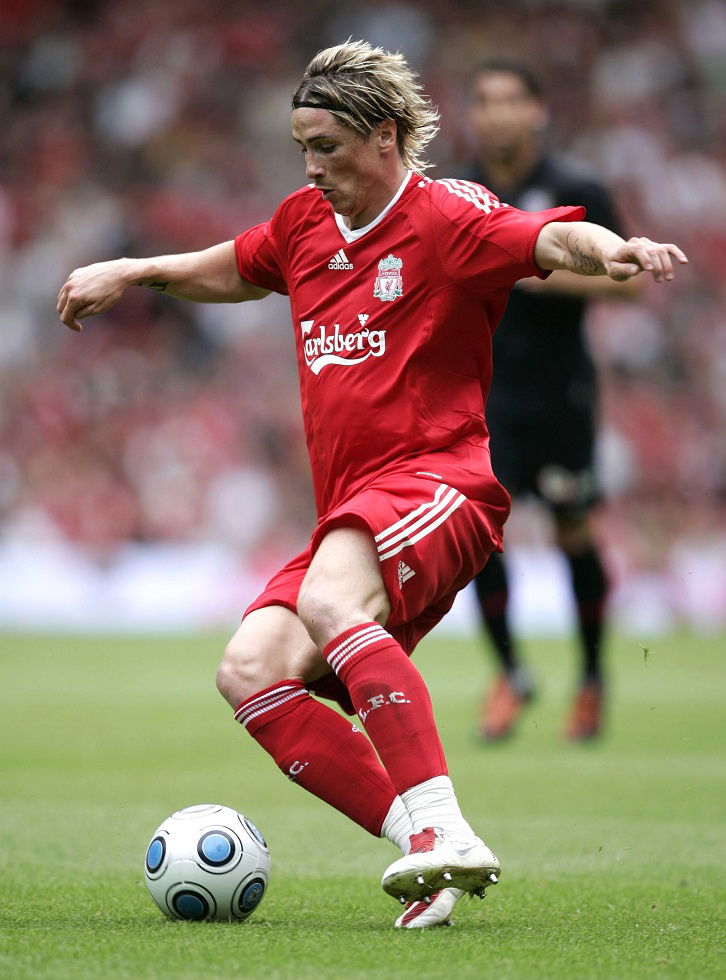 3. Third Kit 2006/07 – Best Liverpool Kits
REGISTRO: O Barcelona jogou 26 vezes contra clubes ingleses no Camp Nou. O Liverpool é o ÚNICO clube que venceu a equipe catalã no estádio, em 2007 pic.twitter.com/gulgp5yBK1

— Curiosidades Premier League (@Curiosidades_PL) April 16, 2019
2. Home Kit 1992/93 – Best Liverpool Kits
This jersey has become iconic and has been voted the best on many forums. There was something about the symmetric white lines by Adidas on the shoulders and alternate hips that merged so beautifully with the bright red.
Jamie Redknapp scored a last-minute winner when Liverpool faced Chelsea at Anfield on this day in 1992. Apparantly, their goalkeeper Dave Beasant wasn't too happy about it… pic.twitter.com/ybeZn4FUM5

— LFChistory.net (@LFChistory) September 5, 2019
Portsmouth's Darren Anderton opens the scoring in the 1992 FA Cup semi-final against Liverpool at Highbury#LFC #Pompey pic.twitter.com/xLkn8UNJW3

— Football Past (@thecentretunnel) December 3, 2017
The away kit had the exact design but in Green, which also looked spectacular.
Charity shop finds' @LFC 1990's away shirts sponsored by @carlsberg ???

1992-93 1994-96
1996-97 1997-98@adidas @ReebokClassics@lfcclassickit @LFChistory@TheLFCFile @liverpool@LivEchoLFC @LFCTV@LFCUSA @ThaiLFC@premierleague @PLinUSA#originalfootballshirts ?? pic.twitter.com/JmKicITtOz

— Charity Shop Finds' Football Shirts (@shirts_original) August 26, 2019
1. Home Kit 2004/05 – Best Liverpool Kits
Millions of Liverpool fans were born after the glorious night in Istanbul in 2005 when Liverpool roared back from a 0-3 deficit against AC Milan in the Champions League finals. The Reds, led by Steven Gerard made a comeback and went on to win the final trophy, making it one of the most memorable football games in the history of this wonderful sport.
Reebok lucked into making a historical jersey which is still one of the most-wanted vintage kits among the Liverpool fans.
The return of Istanbul 2005 in Kiev 2018 pic.twitter.com/Q8o4uJWfKw

— Zitto Kabwe Ruyagwa (@zittokabwe) May 25, 2018
See Also: