Top 5 Fastest Liverpool Players In 2022
Top five fastest Liverpool players in 2022? Who are the top five fastest Liverpool players in 2022? Which Liverpool players are the fastest players playing right now? Here we look at the fastest Liverpool players in 2022. Which players will make the list?
Liverpool is a professional football club located in Liverpool, England. They compete in the Premier League, Champions League, FA Cup and League Cup during a competitive season. They are regarded as the second most successful club in the country, behind Manchester United in terms of domestic trophies.
They have so far won 6 European Cups, more than any other English club, 3 UEFA Cups, 4 UEFA Super Cups, 18 League titles, 7 FA Cups, a record 8 League Cups and 15 FA Community Shields.

Fastest Liverpool Players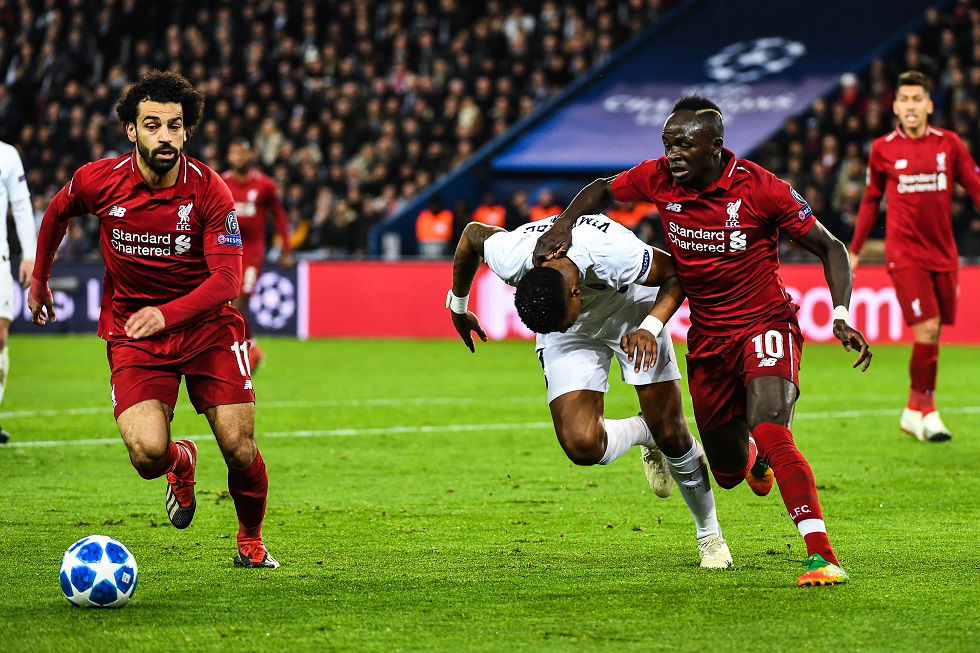 Now, many Liverpool fans will quickly point out who they think are the fastest players in the squad. We will dive into that later but for now, let's take a look at one of Joe Gomez's interviews, one where he fancies a straight race with Sadio Mane, Mohamed Salah and Virgil van Dijk.
The Reds defender, who often is asked to fill in at right-back is a pacey presence himself. He thinks he can take on the electric forwards as he said, "We've had this discussion. I think the first 10 to 15 [yards], Salah and Mane are leaving me and Virg. If it's over the halfway line, me and Virg are catching them. Then, who knows from there?"
'He smells like a man' ??

What does @VirgilvDijk smell like? What's Gomez's Nando's order? Which three people would he invite over to a dinner party? ?

You put your questions to @J_Gomez97, and he answered… pic.twitter.com/hYqAGCS52a

— Liverpool FC (@LFC) April 22, 2020
Top 5 Quickest Liverpool Stars: Who Are The Fastest Liverpool Players?
Salah and Mane are no doubt, two of the fastest players in the team and in the Premier League but you will be surprised to hear the results from the 2021/22 season.
1. Joe Gomez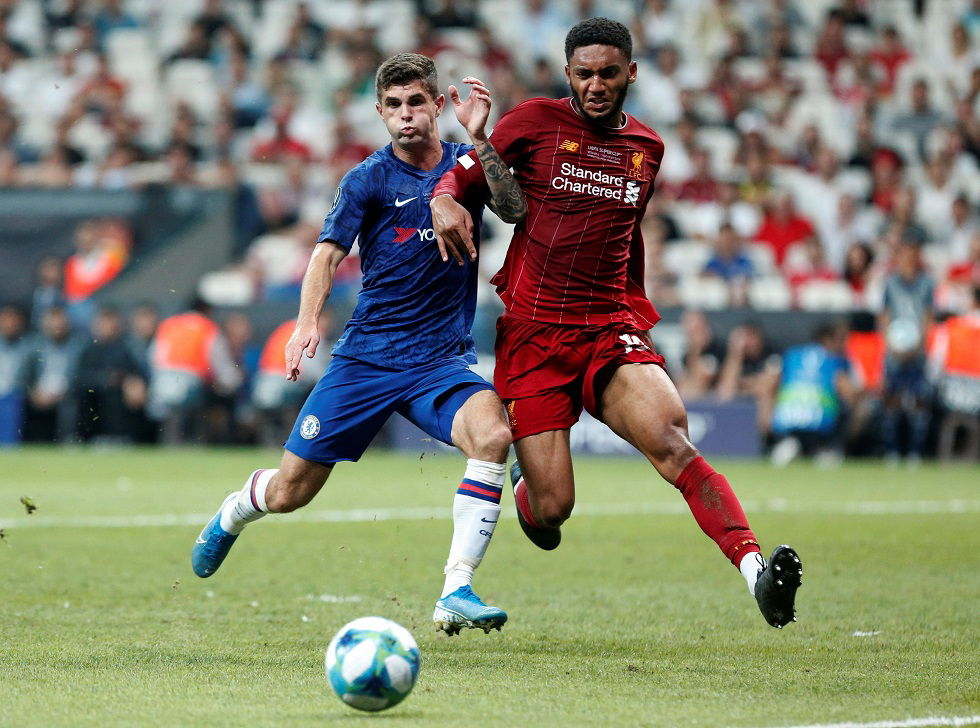 Joe Gomez clocked a better time than the attacking duo. Here are 8 names who clocked the fastest time in a Liverpool jersey.
#8. Georginio Wijnaldum – 20.7 mph
#7. Roberto Firmino – 20.9 mph
#6. Mohamed Salah – 20.9 mph
#5. Andrew Robertson – 21 mph
#4. Trent Alexander-Arnold – 21.1 mph
#3. Sadio Mane – 21.4 mph
#2. Virgil van Dijk – 21.5 mph
#1. Joe Gomez – 21.6 mph
Joe Gomez became the second-fastest defender in the entire English top-flight, behind Huddersfield Town's Terrence Kongolo. That is wicked quick.
The Englishman is a sturdy figure, standing at 6 feet 2 inches tall. Still only 24, he is marked as the future of Liverpool defence line.
2. Virgil van Dijk
We have all heard James Milner complain about how good looking, how strong, how fast and how good Van Dijk is and we got to know that ourselves this past campaign. The Dutchman is regarded as the world's best defenders and he has all the traits to deserve that honour.
He clocked a time of 21.5 mph (34.5 kmph) and that too as a centre-back! A CENTRE-HALF! That is ridiculously fast. Who was he chasing? Arsenal's Aubameyang?
Nevertheless, Van Dijk is the very mark on how the game has changed in the modern-day. Top teams no longer favours slow and heavy built centre-halfs who can only dominate physically. Players are far more technical and you will need a quick step to reach the very top.
3. Sadio Mane
Mane racked up an outstanding tally of 22 Premier League goals in the 2018/19 season, in the process winning the Golden Boot alongside his teammate, Mohamed Salah and Arsenal's Pierre-Emerick Aubameyang.
The Senegal international boasts of tremendous athleticism. He is ridiculously fast, very strong on the ball and has improved his finishing ability ten folds.
4. Trent Alexander-Arnold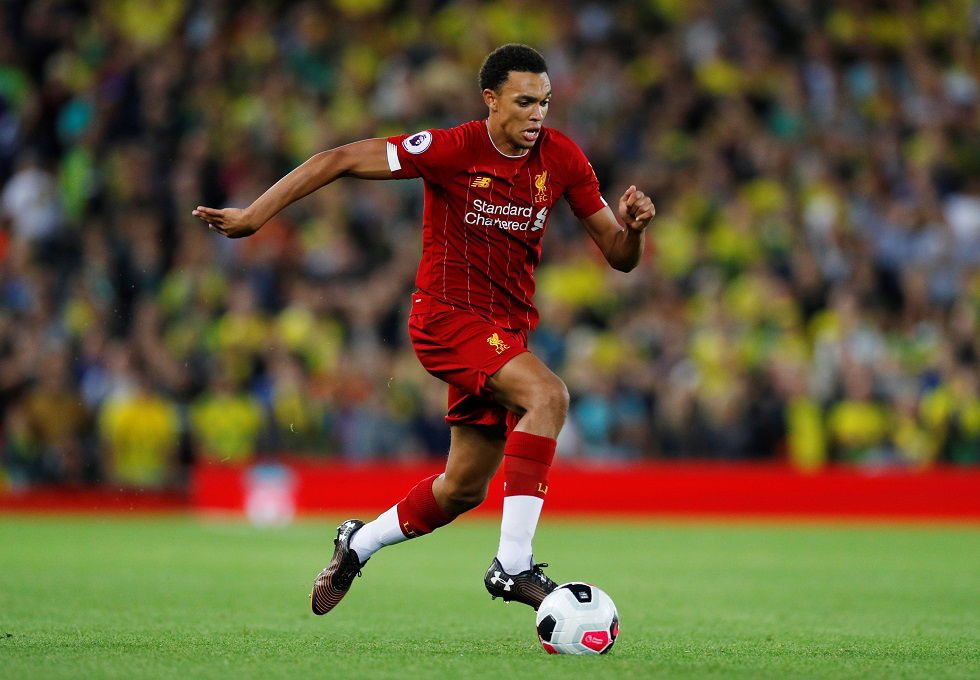 Trent Alexander-Arnold is only 22 years old and he is already one of the most valuable players in world football. The English right-back is a Scouser through and through. He grew up around Merseyside and now, has a Champions League trophy with his boyhood club.
Alexander-Arnold did not make the climb to such early glory without hard work. The youngster dedicated hours in training and with the help of Jurgen Klopp's backing, he quickly emerged as one of the best right-backs in the modern game.
One of his best traits is his crossing ability. The man can whip in a ball towards a striker with his eyes closed. Alexander-Arnold's famous quick corner kick helped Liverpool collect their winning goal against Barcelona last season which eventually led them to winning the Champions League trophy.
Other than his various other qualities, Alexander-Arnold is also ridiculously fast. This was seen best in action when he took on Leroy Sane during both legs of the Champions League quarterfinals in the 2017/18 season. He did not allow the German an inch of space in the second leg as Liverpool came across with a clear 4-1 aggregate victory.

5. Mohamed Salah – Fastest Liverpool Players
Many have called Mohamed Salah, the "Egyptian Rocket" and that nickname is well justified. Give this man a yard of space and he will leave you behind in the dust. We first got to revel at the 29-year-old's pace when he was playing for FC Basel and absolutely ripped apart the Chelsea defence in a Champions League tie.
Over the years, he has refined his game to become one of the best players on the planet but primarily he made his name with his speed. Here is a clip of Salah embarrassing defenders with his quickness –

See Also: