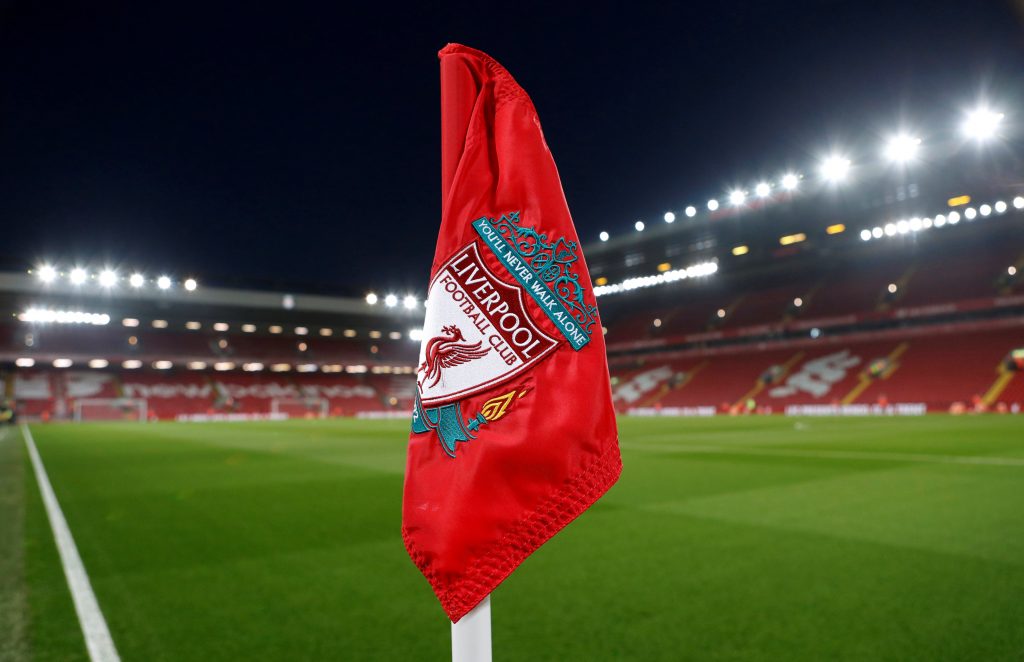 Vitezslav Jaros: 18 years old
He is a goalkeeper for Liverpool. He joined the club in 2017. He came from Slavia Prague and started his career here under the coaching of Steven Gerrard. He was the hero of the FA Youth Cup final in the penalty shootout against Manchester City.
Oscar Kelly: 16 years old
Luke Boland: 16 years old
Kieran Lloyd: 16 years old
Tom Clayton: 18 years old
He is a versatile defender who can play as a centre back or a left back. A player with great heart, he is very comfortable on the ball as well. His hard work sets him apart from most players his age. He has been with the club since the under nine level. Another player who made his debut under Steven Gerrard.
Remi Savage: 17 years old
Another member of the victorious FA Youth Cup team, he is a versatile player as well who can play in left back or centre back.
Adam Lewis: 19 years old
An attacking minded defender who can play in left back or also in midfield depending on his team's needs. He has been at the club over a decade after joining the club at the under 6 level. He was the captain of the team coached by Steven Gerrard. He signed a new contract at the club in December 2017. He now also plays for the under 23 side and often trains with the first team at Melwood. He has played for his national team with the under 18 and under 19 side in the European Championship.
Owen Beck: 16 years old
James Norris: 16 years old
Ki-Jana Hoever: 17 years old
A blessed star who came from the famed academy of Ajax in 2018. He is another modern player who can play in multiple positions in defence; either in centre back or in right back. He is another player who has regularly in training with the first team in Melwood. He made his debut in the third round of the FA Cup match against Wolverhampton Wanderers due to injuries to a string of first team defenders but looked natural in defence and hardly came under the pressure of making a debut for Liverpool in a knockout match. Speaking after his side were defeated 2-1 at Molineux, Klopp said of Hoever's display: "He did well. He came on and did well. That's how it sometimes starts – when you are really needed then it is only about if you are good enough and not how old you are."
Jack Walls: 17 years old
A long term young player at the Liverpool, he joined the club in the under nine level and it is now close to a decade he will be at the club. As is the norm with defenders these days, he can also play at right back or centre back. He has shown great character in such an young age. After breaking his bones twice, he still came back to play football and did so in great fashion, thereby proving his tough mentality. He also made his debut under the tutelage of Steven Gerrard.
Niall Brookwell: 17 years old
Liverpool players will know what loyalty has to be as Brookwell is another kid who has been at Anfield since joining them at the under nine level. He has great diversity in his play as he is generally a centre back but can also play anywhere across the midfield. Steven Gerrard was once again the man who gave this kid the opportunity to express himself.
Layton Stewart: 16 years old
Matteo Ritaccio: 17 years old
He joined the academy in 2018. A New Yorker with an Italian passport, he is a midfielder by position.
Dominic Corness: 16 years old
Tyler Morton: 16 years old
Liam Coyle: 19 years old
A central midfielder who was so impressive that he made the under 18 team at the mere age of 15. He went on to captain the side also and he is another Liverpool loyalist having joined the side at the age of 10. He signed a new contract with the Reds in November 2018.
Leighton Clarkson: 17 years old
Edvard Tagseth: 18 years old
Curtis Jones: 18 years old
Dal Varesanovic: 18 years old
Born in Austria but he is a Bosnia international. He used to previously play there before Liverpool poached him because of his great skill and creativity as an attacking midfielder.
Jack Bearne: 17 years old
Jake Cain: 17 years old
Alex Turner: 18 years old
Another Liverpool Red for a long time, he has been with the club since the under nine level. Turner is versatile enough to play anywhere across the midfield but prefers to operate as a creative player to make chances for his team.
Luis Longstaff: 18 years old
He was a Newcastle United academy player from the age of under nine. He was with them till the age of 15 but has now joined forces with the Liverpool team. He is a winger who has also played for the national team in the under 18 level. He was a part of the famed FA Youth Cup winning team.
Bobby Duncan: 18 years old
Rhian Brewster: 19 years old
We all know very well about him already and we can expect to see him a lot in the first team this season rather than with the under age teams!
Fidel O'Rourke: 17 years old
SEE MORE:
Liverpool Champions League results: all time previous fixtures results!
Liverpool Champions League Top Scorers 2019 (All Time Top Scorer)
Liverpool Champions League titles: All Champions League titles won by Liverpool
Liverpool FC Players Wages 2019 (Salaries Per Week List)
Liverpool FC Fixtures 2019/2020
Liverpool FC Players List – Important Reds Players 2019-20
Liverpool players with the most red cards in the last 5 seasons