Liverpool FC Managers
Liverpool FC Managers? Who are Liverpool FC managers? Who have been Liverpool FC managers since the club's foundation? Since the foundation of Liverpool in 1892, a total of 21 people have managed Liverpool (including interim). The club's first managers were William Edward Barclay and John McKenna.
Tom Watson became the first Liverpool manager to win the English top-flight league championship. Watson is also the longest-serving Liverpool manager in terms of the span of tenure (nearly 19 years). Bill Shankly is Liverpool's longest-serving manager in terms of most number of matches managed (783). Shankly also guided Liverpool to European glory for the first time, winning the 1972-73 European Cup.
As we all know, Jurgen Klopp is Liverpool's current manager and has a contract at the club till 2022.
Now, we at Silly Season will show you the list of all Liverpool managers and their tenure.
Liverpool Managers list
Here is a list of all Liverpool FC managers
All Liverpool FC Managers
Country
Liverpool Manager from
Liverpool Manager to
William Edward Barclay

John McKenna

Ireland

Ireland

15 February 1892
16 August 1896
Tom Watson
England
17 August 1896
6 May 1915
George Patterson
England
1 June 1915
14 December 1919
David Ashworth
England
18 December 1919
12 February 1923
Matt McQueen
Scotland
13 February 1923
15 February 1928
George Patterson
England
7 March 1928
6 August 1936
George Kay
England
6 August 1936
January 1951
Don Welsh
England
23 March 1951
4 May 1956
Phil Taylor
England
May 1956
17 November 1959
Bill Shankly
Scotland
1 December 1959
12 July 1974
Bob Paisley
England
26 August 1974
1 July 1983
Joe Fagan
England
2 July 1983
29 May 1985
Kenny Dalglish
Scotland
30 May 1985
21 February 1991
Ronnie Moran (Interim)
England
22 February 1991
15 April 1991
Graeme Souness
England
16 April 1991
28 January 1994
Roy Evans
England
31 January 1994
12 November 1998
Roy Evans

Gerard Houllier

England

France

16 July 1998
12 November 1998
Gerard Houllier
France
16 July 1998
24 May 2004
Rafael Benitez
Spain
16 June 2004
3 June 2010
Roy Hodgson
England
1 July 2010
8 January 2011
Kenny Dalglish
Scotland
8 January 2011
16 May 2012
Brendan Rodgers
Northern Ireland
1 June 2012
4 October 2015
Jurgen Klopp
Germany
8 October 2015
Present
Liverpool managers who have won the Champions League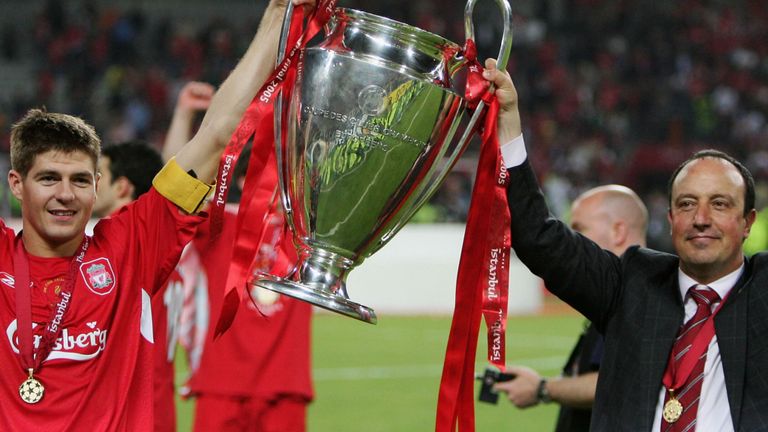 Liverpool FC managers Champions League win? So far, only three managers have led Liverpool to Champions League glory. Bob Paisley has helped Liverpool win 3 of their 5 Champions League (European Cup) titles. Paisley guided Liverpool to back-to-back European Cup wins in the 1976-77 and 1977-78 seasons. Liverpool beat Borussia Monchengladbach in the 1977 final while they beat Club Brugge in 1978.
Paisley's third European Cup was in the 1980-81 season when they beat Real Madrid in the final. Joe Fagan became the second Liverpool manager to win the European Cup, doing so in 1984 when Liverpool beat Roma on penalties.
Rafael Benitez is the last Liverpool manager who has won the Champions League, doing so in 2005 when Liverpool beat AC Milan at Istanbul.
Besides the Champions League, four Liverpool managers have won other European titles. Bill Shankly guided Liverpool to their first European title, the UEFA Cup in 1973 while Paisley won the UEFA Cup in 1976 and the UEFA Super Cup in 1977. Benitez won the  UEFA Super Cup in 2005 while Gerard Houllier won the UEFA Cup and the UEFA Super Cup in 2001.
Most successful Liverpool manager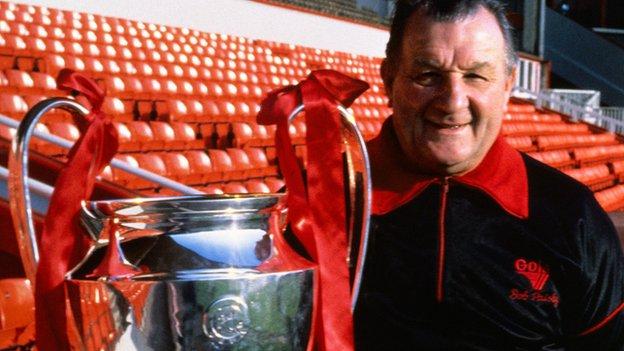 Bob Paisley is the most successful manager in Liverpool history. During his 9-year managerial spell, Paisley won a total of 20 titles with Liverpool. These included 6 League titles, 6 Charity Shield titles as well as three League Cup titles. In addition to these, Paisley won three European Cup titles, a UEFA Cup and a UEFA Super Cup. Paisley became the first manager to win three European Cups and only two managers have equalled this feat- Carlo Ancelotti and Zinedine Zidane.
Bill Shankly has won more matches than any other Liverpool manager, winning 407 out of the 783 matches that he managed during his 15-year spell at the club.
Recent management history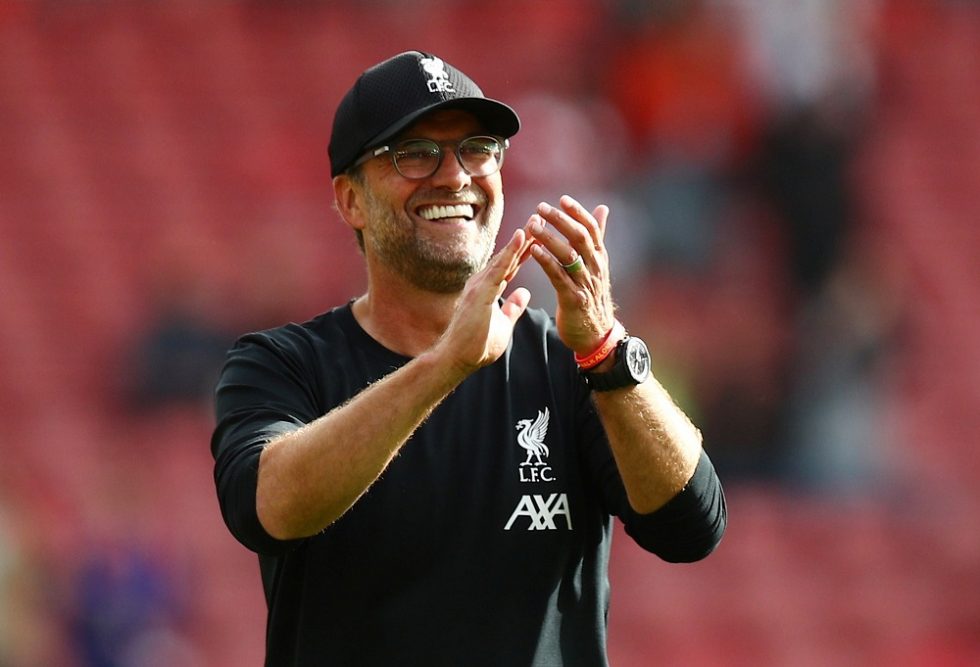 When Jurgen Klopp arrived at Liverpool, he took over a team in midtable that had won one of their previous nine matches. One that had scored only 11 goals in their previous 11 games.
Even his predecessor Brendan Rodgers had talked of the need for a rebuild. Right from his first day on the job, Klopp promised that his Liverpool players would "run more and fight more" and that was evident from the outset.
This context is important because the sight of Liverpool celebrating this Premier League title triumph can easily feel like the restoration of the natural order. The wait has been long but this is title number 19 for the six-time European champions, the reigning world champions. Watch & Bet Football Here =>
All too quickly, such an ascent can seem inevitable.
Liverpool's performances have improved significantly under Klopp so far. Since the arrival of Klopp, Liverpool have reached three finals. Klopp guided Liverpool to the Europa League Final in 2016 and the Champions League Final in 2018. This season, Liverpool have a fair chance of winning the Premier League under Klopp.
SEE MORE: