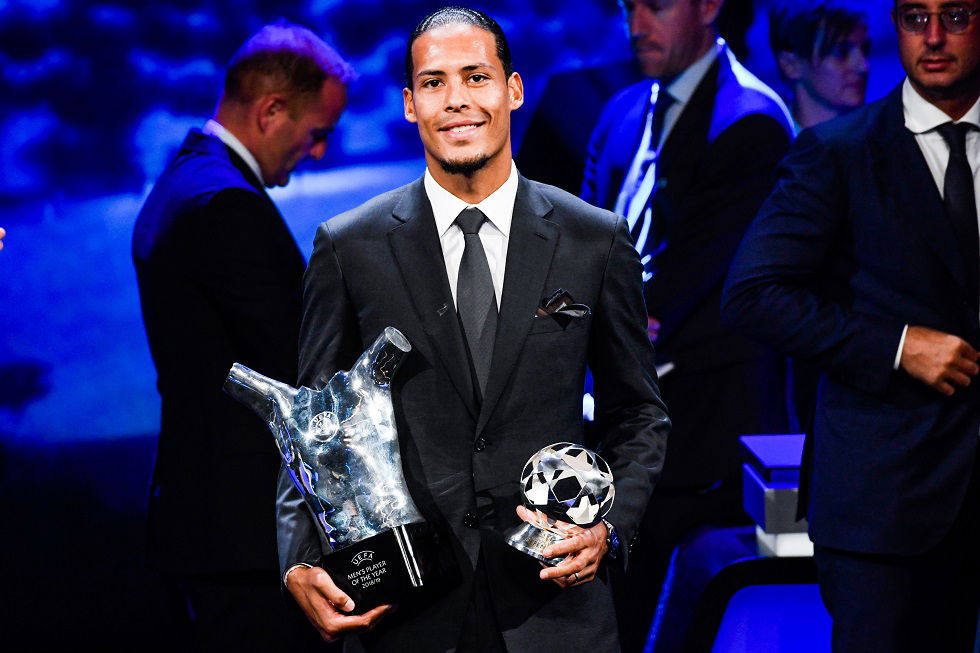 Liverpool FC Most Expensive Player 2022
Who is Liverpool FC most expensive player 2022? Who is worth the most at Liverpool? Here we look at Liverpool FC most expensive player 2022. Liverpool FC have a lot of stars on their team. Players such as Mohamed Salah, Naby Keita and Alisson Becker are all worth a lot of money. But who is Liverpool FC most expensive player?

Liverpool FC Most Expensive Player: Who is Liverpool's most expensive player?
Virgil Van Dijk is Liverpool FC most expensive player in 2022. Liverpool signed Virgil Van Dijk for £75 million in 2018 in what was a club-record fee. Van Dijk was signed from Southampton as a much-needed addition to their defence. He also became the world's most expensive defender at the time, a record that was later broken by Harry Maguire's £85 million switch to Manchester United from Leicester City.
Van Dijk came from Southampton and has matured into one of the best centre backs in the world. He even finished second behind Lionel Messi in the Balon d'Or rankings after just 18 months at Anfield. Let us now analyze the situation of Liverpool's most expensive signings, aka the top ten signings at the club.
Top 10 Liverpool FC Most Expensive Signings Of All Time : Liverpool FC Most Expensive Player
No.
Player
Age
Season Signed
From Club
Transfer Fee
1.
Virgil van Dijk
26
17/18
Southampton
£76.19m
Centre-Back
Premier League
2.
Alisson
25
18/19
AS Roma
£56.25m
Goalkeeper
Serie A
3.
Naby Keïta
23
18/19
RB Leipzig
£54.00m
Central Midfield
Bundesliga
4.
Christian Benteke
24
15/16
Aston Villa
£41.85m
Centre-Forward
Premier League
5.
Fabinho
24
18/19
Monaco
£40.50m
Defensive Midfield
Ligue 1
6.
Diogo Jota
23
20/21
Wolves
£40.23m
Left Winger
Premier League
7.
Mohamed Salah
25
17/18
AS Roma
£37.80m
Right Winger
Serie A
8.
Sadio Mané
24
16/17
Southampton
£37.08m
Left Winger
Premier League
9.
Roberto Firmino
23
15/16
TSG Hoffenheim
£36.90m
Centre-Forward
Bundesliga
10.
Andy Carroll
31
11/12
Newcastle
£36.90m
Centre-Forward
Premier League
(We will also try to judge whether they have been a hit or a flop)
10. Andy Carroll – £35 Million from Newcastle in January 2011
When Liverpool moved on Fernando Torres from the club, it meant that they had huge funds in their bank to replace him. They signed two players, one was Luis Suarez and the other Andy Carroll. Carroll came with a bigger reputation of being the next great English talent. Height, pace, finishing and young age, it all meant that Andy was the whole package but like Benteke, he never settled into that average Liverpool team and now finds himself on the cusp of an exit from West Ham. Carroll's move did not really work out for the Reds.
VERDICT – FLOP
9. Roberto Firmino – £29 Million from Hoffenheim in July 2015
Roberto Firmino was a number 10 or a playmaker back in Germany for Hoffenheim. The Brazilian creative player had a brilliant vision for putting his teammates through but he also was amazing when shooting on goal. His boss Jurgen Klopp recognized that talent in him and converted him to a number 9 player who would play the role of the false nine to perfection.
At. Liverpool, they have an effective top 3 with inverted wingers on either side. The biggest reason this formation works in attack is because Firmino plays the false nine, which is a dynamic shift between a number 9 and a number 10. He drops down and creates space for his wingers to move in while creating the play in the final third and on occasions running into the box himself to slot in a cool finish. He definitely has been worth the money and Liverpool fans love Bobby, probably more than Brazil fans do!
He is currently going through a dry spell and has not been very good this season. Howevre, to judge Firmino's game one must also understand that he is not just about goals and assists.
He also develops the game for Pool and is the link between their attack and midfield. He allows Salah and Mane to come in by himself dropping deep which in turn allows Robertson and TAA to bomb forward.
VERDICT – HIT
8. Sadio Mane – £30 Million from Southampton in June 2016
Another extremely hard-working player with an insurmountable amount of flair to his game. Mane joined from Southampton after impressing multiple English Premier League clubs. Mane has been brilliant for the Reds since then, winning the Premier League Golden Boot in 2019 and even earning a nomination for the Balon d'Or. He has gone from strength to strength to become one of the world's best players in his position. He is another example of Liverpool's excellent recruitment strategies under Jurgen Klopp.
He is in current form better than Salah and provides more than just goals and assists going forward. He is exceptionally strong in terms of his physicality and has fun while holding off defenders.
VERDICT – BLOCKBUSTER HIT
7. Mo Salah – £43.9 Million from AS Roma in June 2017
The lesser we judge this, the better it is. He has broken most records at the club in terms of scoring and is on course to break the rest. He is the man at Liverpool in their attack and the Golden Boy of Egypt who is lighting up Europe as we speak.
He is very close to breaking yet another record for Liverpool – the highest number of goals by a Premier League winger – the record which is at the moment held by Ryan Giggs who has made 479 appearances more.
Can Salah break it?
VERDICT – BLOCKBUSTER HIT
6. Diogo Jota – £43.9 Million from AS Roma in June 2017
This is Liverpool's most recent signing. He was signed during the summer transfer window of the 2020/21 campaign. The forward was signed from Wolverhampton Wanderers for a sum of £40.23m, becoming the Reds most expensive signing in 2020.
He had been targetted by Liverpool for a while and had impressed in his performances for the Wolves. We hope to see the new Liverpool forward in the upcoming games and impress even further!
He made a quick start for the Reds scoring 10 goals and assists in 13 games for the Reds. He was an able deputy for the Reds with Salah testing positive for CoVID and Mane too. Now he is off injured.
VERDICT – BLOCKBUSTER HIT
5. Fabinho – £40.50m from Monaco in 2018/19
Fabinho was a surprise signing for Liverpool as no one saw it coming. He joined the Reds last season and had a slow start to his Liverpool career. However, as promised by Klopp, he has settled in brilliantly now and has taken up the slack. He commands the holding midfield role, allowing his other players around him to succeed and bomb forward. The Brazilian gives them a defensive respite and can also take the odd long shot or play the 50-yard through ball.
He has shown extremely good adaptibility as he has moved down to centre back at the absence of Virgil Van Dijk, who is out injured for the season. He has excelled there as well and is a leader for the pack.
VERDICT – HIT
4. Christian Benteke – £41.85 Million from Aston Villa in 2015/16 : Liverpool FC Most Expensive Player
Christian Benteke joined Liverpool in 2015 on a transfer fee of £32.5 million. This fee made Benteke Liverpool's second most expensive player at the time.
Benteke spent only one season at Liverpool, scoring 10 goals in 42 appearances across all competitions. The Belgian striker then joined Crystal Palace in 2016 on a transfer fee of £27 million, making him the Eagles' most expensive signing ever.
VERDICT – FLOP
3. Naby Keita – £52.75 Million from RB Leipzig in July 2018 : Liverpool FC Most Expensive Player
Keita was signed to bring a bit of dynamism to Klopp's midfield. He is a resolute player, capable of playing in and out of tight spaces. With his athleticism, dribbling ability and defensive strengths, Keita was expected to fill a box-to-box role. He showcased his abilities best in the Bundesliga but he is yet to bring that form to the Premier League.
His deal was confirmed in August, 2017 and he joined Liverpool in the summer. So far, Keita has made 47 appearances for Liverpool overall, providing four assists and four goals. Keita has gradually become an important part of Liverpool's team and he will hope to continue producing fine performances for The Reds.
His string of injuries has seen that Liverpool first team is not his home yet. He is still a bit part player, not enough return for a player worth that much money. He is out injured again as we speak.
VERDICT – Jury still out but almost flop
2. Alisson Becker – £65.00 Million from AS Roma in July 2018 :Liverpool FC Most Expensive Player
The Liverpool goalkeeper was a major upgrade from Loris Karius and is a quintessential part of the team's success. His outstanding heroics in goal helped the club to their sixth European trophy.
The Brazilian also became the first goalkeeper to land three Golden Glove awards in a season. It is not just Alisson's saves that are valuable to this Reds team. His ability to pick out players accurately is a huge part of their counter-attacking strategy.
He won the Champions League, Premier League and the FIFA Club World Cup with the team.
VERDICT – BLOCKBUSTER HIT
1. Virgil van Dijk – £75.00 Million from Southampton in January 2018 : Liverpool FC Most Expensive Player
The Dutchman is the best centre back in the world and his rise at Liverpool has been meteoric. He came into Anfield to immediately solidify the team's backline. Van Dijk's influence is even felt on the opposite end of the pitch, where he delivers with key goals through his supreme aerial abilities.
So far, van Dijk has been worth his price tag as his performances for Liverpool have been impressive so far. The Netherlands captain has made 7 appearances so far in the 2020/21 campaign for Liverpool, scoring once.
Virgil van Dijk has established himself as one of the best defenders in the world and his performances this season is just enhancing his reputation.
The Dutchman will hope to continue his good form for the club and help his club win the league title once again.
He is currently out injured and should be out for the rest of the season, unfortunately.
VERDICT – BLOCKBUSTER HIT

Also, check out –