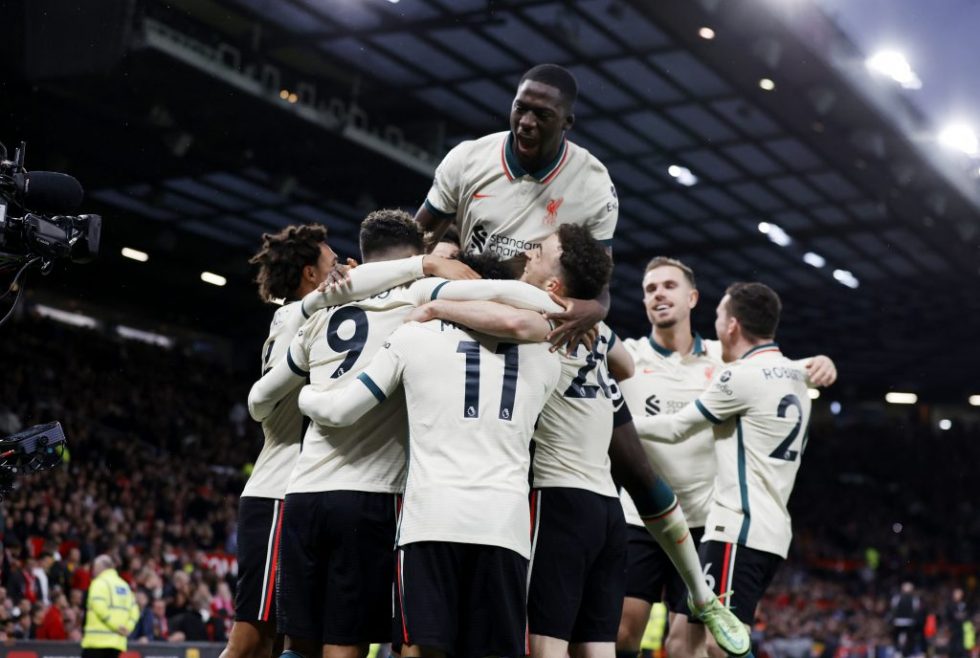 Liverpool FC Players Contracts 2022/23
Liverpool FC Players Contracts 2023? Founded in 1892, Liverpool is undoubtedly one of the biggest clubs in Europe and has been so for several decades. It is the most successful club from England as far as the Champions League is concerned.
One of the most successful clubs in Europe, Liverpool have won 19 League titles, 8 FA Cup titles and 9 League Cup titles which is a record.
Liverpool have done pretty well this season so far as they are in contention to win the Premier League. All Liverpool fans will be eager to know the contracts that all the players of this season's squad to are tied to.
Here, we have compiled a list with Liverpool FC Players Contracts details. How are the Liverpool Football Club Players Contracts stipulated and the contracts Liverpool players are tied to?

What are the contract details about when the contracts are starting and ending? Let's have a look at Liverpool players and their contracts.
Liverpool FC Manager Contract 2022/23
Most of the players in the current squad have contracts that last up to the summer of 2023 or 2024. No players in the current squad have contracts that expire this summer.
Ever since Jurgen Klopp arrived at Anfield in October 2015 following the sacking of Brendan Rodgers, the self-belief at Liverpool has been totally different.
In his very first season with Liverpool, Klopp guided them to the Europa League final in 2016 where they lost to Sevilla. This was Liverpool's first major final in nearly a decade. In the following two seasons, Klopp led Liverpool to top-four finishes in the Premier League and also guided them to the Champions League final last year where they lost to Real Madrid.
This season, Liverpool struggled to finish in the top four. They are fighting hard to earn Champions League qualification. Klopp's current contract at Liverpool keeps him at Anfield till 2024 and the German himself has said that he would like to stay at the club for a long time.
Liverpool FC Players Contract Details 2022/23
A total of two players signed new contracts with Liverpool last season beginning with their star player Mohamed Salah penning a new deal in the summer. There were several reports during the summer that linked Salah to a move to Real Madrid. However, the Egyptian decided to stay at Anfield. Now, let's take a look at the contracts of Liverpool's squad for this season –
#
Player & Position
Date of Birth (Age)
Contract expires
1
Alisson
Oct 2, 1992 (29)
Jun 30, 2027
Goalkeeper
13
Adrián
Jan 3, 1987 (35)
Jun 30, 2023
Goalkeeper
62
Caoimhin Kelleher
Nov 23, 1998 (23)
Jun 30, 2026
Goalkeeper
4
Virgil van Dijk
Jul 8, 1991 (31)
Jun 30, 2025
Centre-Back
2
Joe Gomez
May 23, 1997 (25)
Jun 30, 2027
Centre-Back
32
Joel Matip
Aug 8, 1991 (31)
Jun 30, 2024
Centre-Back
5
Ibrahim Konate
May 25, 1999 (23)
Jun 30, 2026
Centre-Back
47
Nathaniel Phillips
Mar 21, 1997 (25)
Jun 30, 2025
Centre-Back
26
Andrew Robertson
Mar 11, 1994 (28)
Jun 30, 2026
Left-Back
21
Konstantinos Tsimikas
May 12, 1996 (26)
Jun 30, 2025
Left-Back
66
Trent Alexander-Arnold
Oct 7, 1998 (23)
Jun 30, 2025
Right-Back
22
Calvin Ramsay
Jul 31, 2003 (19)
Jun 30, 2027
Right-Back
3
Fabinho
Oct 23, 1993 (28)
Jun 30, 2026
Defensive Midfield
6
Thiago
Apr 11, 1991 (31)
Jun 30, 2024
Central Midfield
8
Naby Keïta
Feb 10, 1995 (27)
Jun 30, 2023
Central Midfield
29
Arthur Melo
Aug 12, 1996 (26)
Jun 30, 2023
Central Midfield
14
Jordan Henderson
Jun 17, 1990 (32)
Jun 30, 2025
Central Midfield
15
Alex Oxlade-Chamberlain
Aug 15, 1993 (29)
Jun 30, 2023
Central Midfield
17
Curtis Jones
Jan 30, 2001 (21)
Jun 30, 2025
Central Midfield
7
James Milner
Jan 4, 1986 (36)
Jun 30, 2023
Central Midfield
28
Fabio Carvalho
Aug 30, 2002 (20)
Jun 30, 2027
Attacking Midfield
23
Luis Diaz
Jan 13, 1997(25)
Jun 30, 2027
Left Winger
20
Diogo Jota
Dec 4, 1996 (25)
Jun 30, 2025
Left Winger
11
Mohamed Salah
Jun 15, 1992 (30)
Jun 30, 2025
Right Winger
19
Harvey Elliot
Apr 3, 2004 (19)
Jun 30, 2027
Right Winger
9
Roberto Firmino
Oct 2, 1991 (30)
Jun 30, 2023
Centre-Forward
27
Darwin Nunez
Jun 24, 1999(23)
Jun 30, 2028
Centre-Forward
Liverpool FC Players Wages & Salary 2022/23
As of right now, Mohamed Salah and Virgil van Dijk are the highest-paid players at Liverpool. For more info, you can check out Liverpool FC Players Wages 2023

SEE ALSO: