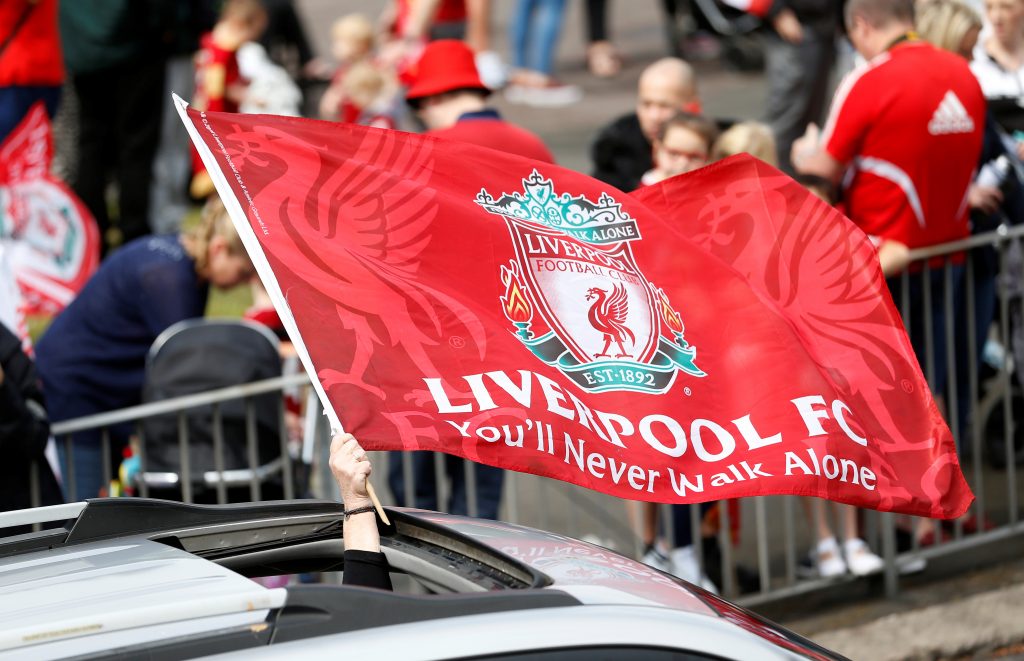 Liverpool FC young and old players
Who are the young and old players at Liverpool?
We have divided players into three divisions in the current Liverpool squad.
Below 25: Young
25-29: Prime
29+: Old
Let us take a look in the current Liverpool squad and see their distribution.
Liverpool FC young and old players? Who are Liverpool FC youngest players? Who are the Liverpool FC young and old players? Which young players have played for Liverpool FC? Here we take a look at the Liverpool FC best young and old players.
Over the years we have had many old players to have excelled at the club including; Steven Gerrard, Jamie Carragher, Javier Masceranho, Fernando Torres and many more.
GOALKEEPERS:
Alisson Becker: 26 years old
Simon Mignolet: 31 years old
Virgil Van Dijk: 28 years old
Joe Gomez: 22 years old
Joel Matip: 27 years old
Dejan Lovren: 30 years old
Sepp Van Der Berg: 17 years old
Andrew Robertson: 25 years old
Trent Alexander-Arnold: 20 years old
Nathaniel Clyne: 28 years old
Fabinho : 25 years old
Naby Keita: 24 years old
Gini Wijnaldum: 28 years old
Jordan Henderson: 29 years old
Alex Oxlade-Chamberlain: 25 years old
James Milner: 33 years old
Adam Lallana: 31 years old
Sadio Mane: 27 years old
Ben Woodburn: 19 years old
Mo Salah: 27 years old
Xherdan Shaqiri: 27 years old
Harry Wilson: 22 years old
Roberto Firmino: 27 years old
Divock Origi: 24 years old
Number of young Players: 6
Number of Players in their prime: 13
Number of old Players: 5
The squad details show that there are over 50% of the players who are in their prime. Of the remaining, a quarter are youngsters and the rest are old people.
Let us now analyse the same situation position wise.
Players in Defense: 10
Young: 3
Prime: 5
Old: 2
Once again, we see the division in defence is also brilliant. 50% of the players are in their prime. To add more to this, we must not forget that of the 30% of young players, two are regular starters in Alexander Trent-Arnold and Joe Gomez. Only two players are old, neither of whom start.
Players in Midfield: 7
Young: 1
Prime: 4
Old: 2
We see here as well that almost 60% of the players are in their prime. There is only 1 young player, in Naby Keita who is tipped to do really well already. Amongst the old players, one was super talented whose injury has halted his career but the other one is 33 years old James Milner who leads the squad without the armband.
Players in Attack: 7
Young: 3
Prime: 4
Old: 0
This is once again testimonial to how well balanced the squad is. 4 of the 7 players are in their prime with three extremely well talented youngsters and 0 people who are old.
Analysis:
The job Jurgen Klopp has done in the squad is shown here. He took over an aged squad with slow players and now by spending a decent amount, he has overhauled the squad. Also, he has won the Champions League to boot while doing this.
This Liverpool squad are doing brilliantly well and can be expected to do so more often in the future given their obvious time in hand.
It is important for Klopp to have such a team because the players are young which means Klopp can implement his Geggenpressing style of football. The players need to run fast, press endlessly and keep doing so for the whole of ninety minutes meaning that they have to perfect the team who can keep up the tempo for all of the match.
Hence, it is important to have young legs, who can perfect the game in Klopp's style and make sure the players do not slow down in any second of any match which would have been a bigger possibility with older players.
Where to change:
Defence: The defence is as close as it gets to being perfect. However, they still lack a second centre back for Virgil Van Dijk who can pick up the pace and slack. VVD is one of the best in the world but even he needs something to trust alongside him in defence from time to time in an otherwise perfect defence.
Midfield:The team has a brilliant mix of youth and age and players in their prime. However, their midfield despite being perfect on paper in terms of players, need some change. The change is needed more in personnel and personality and type of player in midfield rather than age problems.
They need an attacking midfielder who can play with the ball, and move the ball around and create attacks with it and pull the strings of attack.
Attack: The attack is untouchable, yes. They have three world class superstars and one brilliant backup who can polish off Barcelona. However, they need another back up in the wings who can take over given the long season English teams play in football.
SEE MORE:
Liverpool FC Players Wages 2019 (Salaries Per Week List)
Liverpool Champions League Top Scorers 2019 (All Time Top Scorer)
Liverpool Champions League titles: All Champions League titles won by Liverpool
Liverpool FC Players List – Important Reds Players 2019-20