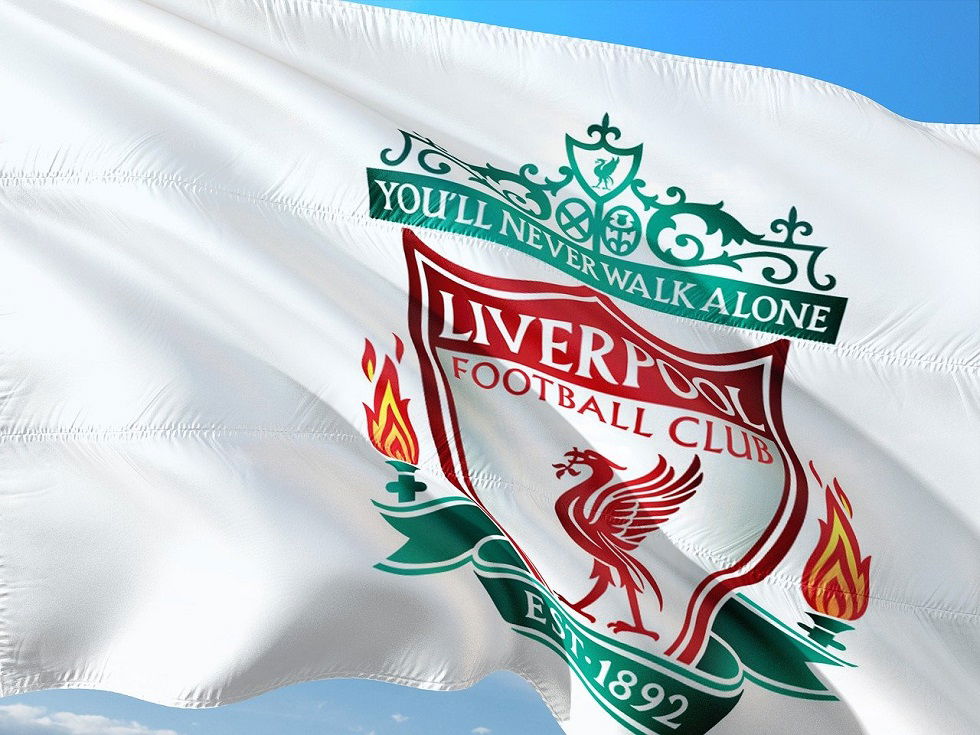 Liverpool FC Team Under-21s Development Squad 2021.
Liverpool's Under-21s, Under-19s and Under-18s make up the development process for young players at the club.
Replacing the old reserve league, a new Under-21 nationwide league was introduced for the 2012/13 season. Rather than seasoned professionals not currently selected for the first team, the Under-21 side is more likely to be young players looking to press for a first-team breakthrough or a chance to gain experience on loan with another club.
Liverpool FC Team Under-21s
So who all are in the Liverpool u-21 squad? How many of the Liverpool u-21 squad players do you know? Which Liverpool u-21 squad player do you think will make or has made it to the first team?
Goalkeepers

20 years old

18 years old

21 years old

22 years old

17 years old

18 years old

Defenders

17 years old

19 years old

19 years old

20 years old

18 years old

17 years old

19 years old

20 years old

17 years old

17 years old

18 years old

18 years old

18 years old

19 years old

Midfielders

18 years old

18 years old

18 years old

23 years old

18 years old

20 years old

19 years old

17 years old

17 years old

19 years old

19 years old

17 years old

18 years old

19 years old

19 years old

19 years old

Attackers

19 years old

18 years old

17 years old
Shamal George
Shamal George has been at Liverpool since 2009. Born in Wirral, he used to play for nearby side Manor FC before being spotted by the Reds.A childhood aficionado of the club, Shamal is a decent player and shot-stopper.
Shamal was a piece of the primary group squad for the 2016 Europa League last and went with the group as third-choice goalkeeper behind Simon Mignolet and Danny Ward. He was then incorporated into the main group squad for their 2016 pre-season voyage through the USA yet persevered through a baffling 2016-17 battle due to injury.
To develop senior experience, George had a spell on credit with Carlisle United in August 2017 in the wake of marking another Liverpool contract. On July 24 2018, Shamal marked an expansion to his agreement and spent the principal half of 2018-19 crossing the Mersey to join Tranmere Rovers on advance until January 2019. Now back at Liverpool, he plays for the club's U23 side.
Ben Williams
Ben Williams is an age-old star at the Academy and has been a part of the Liverpool family from before the age of six when he joined the Liverpool under 6 side.
The Formby-born custodian been a part of England training camps across all different age groups and has been a quick learner everywhere.
He is one of the more important and regular members of the U18 side for the Liverpool squad.
Daniel Atherton
Another goalkeeper who has been with us for a long time now, he is a Liverpool star in the making. He joined the academy at the age of 12 and has been with us ever since.
His recurring back problem, however, is a growing concern and it saw him miss the beginning of the 2016-17 season with the same old back issue but he did return to make his debut for the U18s during the 2-2 draw with Wolves at Molineux in November 2016 later that year.
Daniel is an excellent prospect with good reflexes and can be a star in the making for the Reds.
Vitezsalv Jaros
One of the smarter scouting signings from Liverpool, the Reds signed this very highly valued Czech custodian last to last year. The goalkeeper Vitezslav Jaros joined us in August 2017.
He got inducted into the Reds gang when he was scouted from Slavia Prague and made his way from the academy career in the U18s side under the guidance of the legendary Steven Gerrard.
He has played a match in the FA Youth Cup and also played in Anfield, a feeling we all understand is very very special for any young player. He is quick with his feet as well and can become a potential sweeper, a requirement becoming more and more necessary by the day in the modern game.
It was in the 2018-19 season, that the Czech stopper was a part of the winning FA Youth Cup team. He played the hero as he helped his team in the dramatic penalty shootout victory over Manchester City in the final.
Kai Mckenzie Lyle
Goalkeeper Kai McKenzie-Lyle joined the academy in August 2018.
He played with the first team in their pre-season tour.
Ben Winterbottom
Previously of Blackburn Rovers, he joined the academy in 2019.
Ki Jana Hoever
An Ajax youth academy product and a regular for the Netherlands u-23 and u-19 team, he is talented and spotted by multiple teams.
A strong new centre back could be the next one to make it after the success of Alexander-Arnold and Gomez.
The injury to Lovren saw him debut for the senior team in the FA Cup match against Wolves where he was extremely impressive. His ball control, composure, defensive movements and desire to romp forward makes him a perfect player for Klopp at Liverpool.
Speaking after his side were defeated 2-1 at Molineux, Klopp said of Hoever's display: "He did well. He came on and did well. That's how it sometimes starts – when you are really needed then it is only about if you are good enough and not how old you are."
Conor Masterson
Another dominant centre-half who made his U18s debut in 2014-15, he is from Northern Ireland.
He got a touch of the senior team experience when he was named on the bench for the Champions League tie with Manchester City at Anfield last season.
George Johnston
A fully committed centre-back who prefers the left foot. He has been at the club since the age of 9 and is known for his last-ditch tackles.
Corey Whelan
He represents the Republic of Ireland, he is a versatile player who can play both as a right full-back or a centre back.
He played out on loan Yeovil Town for a half-season after which he joined Crewe on loan before coming back to Liverpool earlier this year.
Adam Lewis
Another versatile player who can play three positions: Left-back, left-wing or central midfield.
He recently agreed to a new long term deal with the club
Juanma
He was taken by Liverpool from Barcelona after the 2016-17 season. The left-back has played for Spain in the u15, u16, u17, u18 level.
Tom Clayton
Another player who can play both as centre back or left-back, Tom is a hard-working and toiling player with good control of the ball.
He made his debut under Steven Gerrard.
Rhys Williams
A centre back with great leadership skills, he was a part of the team that won the dramatic FA Youth Cup final against Manchester City in the penalty shoot-out.
Neco Williams
Reminds us of Dani Alves a little bit because of his love to sprint and gallop forward every chance he gets. He is a player with a great battery who can bomb up and down the pitch for 90 minutes.
The instinct probably comes because he was previously an attacking midfielder and a winger, but was converted by the Academy coaches to a right-back.
Morgan Boyes
Another versatile player who can play both as a centre back or a left-back. Even he made his debut under Steven Gerrard and was a part of the FA Youth Cup-winning team against Manchester City
Patrik Raitanen
Joined us in 2017, a powerful centre back but with the versatility to play as a right-back as well.
Tony Gallacher
A Scottish international, he is brilliant left-back thanks to his sweet left foot.
Jack Walls
Another right-back come centre back, he has been at the academy since the u-9 and played under Stevie G's coaching.
Remi Savage
A versatile left-back come centre back he won the FA Youth Cup with the Reds.
Owen Beck
An arrival from Stoke City and a player with a lethal left foot.
Connor Randall
A local born right-back who is at the academy from the age of 6. He captained the England u-18s previously.
Isaac Christie-Davies
A talented midfielder who can pass the ball all day long and used to be a part of the Chelsea academy before.
Bobby Adekanye
An exciting addition from Barcelona and the lad previously played for Ajax, so the quality of him is really not in doubt.
Liam Coyle
A central midfielder with so much talent that he broke into the first team of the u-18 as a mere 15-year-old.
Abdi Sharif
He can play three positions, right back, centre back or centre-midfield. Won the FA Youth Cup with Liverpool.
Edvard Tagseth
Joined us in 2015, he is a tenacious and hard-working midfielder who will leave it all on the pitch.
Luis Longstaff
An exciting winger from Newcastle who joined us in 2015.
Elijah Dixon
A creative midfielder and a former England u-16 captain, he won the FA Youth Cup last season with Liverpool.
Alex Turner
A creative midfielder with the versatility to play anywhere across the midfield.
Yasser Larouci
Like Zidane, he has passports of both Algeria and France but unlike him, he switched from left-wing to left-back.
Matteo Ritaccio
An Italian creative midfielder, he is impossible to tackle off the ball, thanks to his dribbling ability.
Jake Cain
A brilliant passing minded midfielder, he pulls the strings from midfield. Won the FA Youth Cup.
Leighton Clarkson
Another creative midfielder with a brilliant passing range, he won the FA Youth Cup as well.
Niall Brookwell
A highly defensive-minded midfielder, he can play both in midfield and defence. Came up through the ranks under Gerrard's coaching.
Dal Varesanovic
A creative midfielder, he can create goals for fun.
Glen Mcauley
A striker who joined us in the 2015-16 season and has done well since.
Paul Glatzel
He is the captain of the u-18 side and can play as a striker or a number 10 depending on his team's needs.
Bobby Duncan
A prolific goal scorer and an ardent Liverpool fan, he won the FA Youth Cup with the Reds.
Fidel Orourke
A natural finisher with a keen eye for goal, he was a part of the FA Youth Cup-winning team.
Jack Bearne
A brilliantly versatile talent who can play up front, as a No.10 or on either wing.
He is quick and can play exciting to watch.
SEE ALSO: