Top Five Liverpool managers with the best win percentage ever
Top 5 Liverpool managers with the best win percentage ever? The five Liverpool managers with the highest win percentage ever? Here we look at the top five Liverpool managers with the most wins ever. Who are the top five Liverpool managers with the top win percentages? Watch & Bet Football Here =>

Liverpool manager best win percentage ever
Here we look at all Liverpool FC past managers. Jurgen Klopp, Rafa Benitez, Kenny Dalglish, Bill Shankly. What do all these Liverpool managers have in common? Well, they all managed Liverpool for starters. But also, they have some of the highest win percentages ever for the club. So here we will find out exactly who the top five Liverpool managers with the best win percentage are ever.
Liverpool has had 21 managers throughout their history. So which five managers have won the most in Liverpool? Here we find out. We will examine all Liverpool FC football managers. All Liverpool managers have had their chance and some have succeeded and some haven't. So who are the Liverpool FC past managers? And who are the Liverpool FC best managers? Well we are about to find out.
Top Five Liverpool managers with the best win percentage ever
Top Liverpool FC managers list. Former Liverpool managers? Here are the best Liverpool managers ever and the top Liverpool managers in past ten years.
Note: Only includes managers who have been in charge for at least 20 games.
5. Rafael Benitez- win percentage of 55.43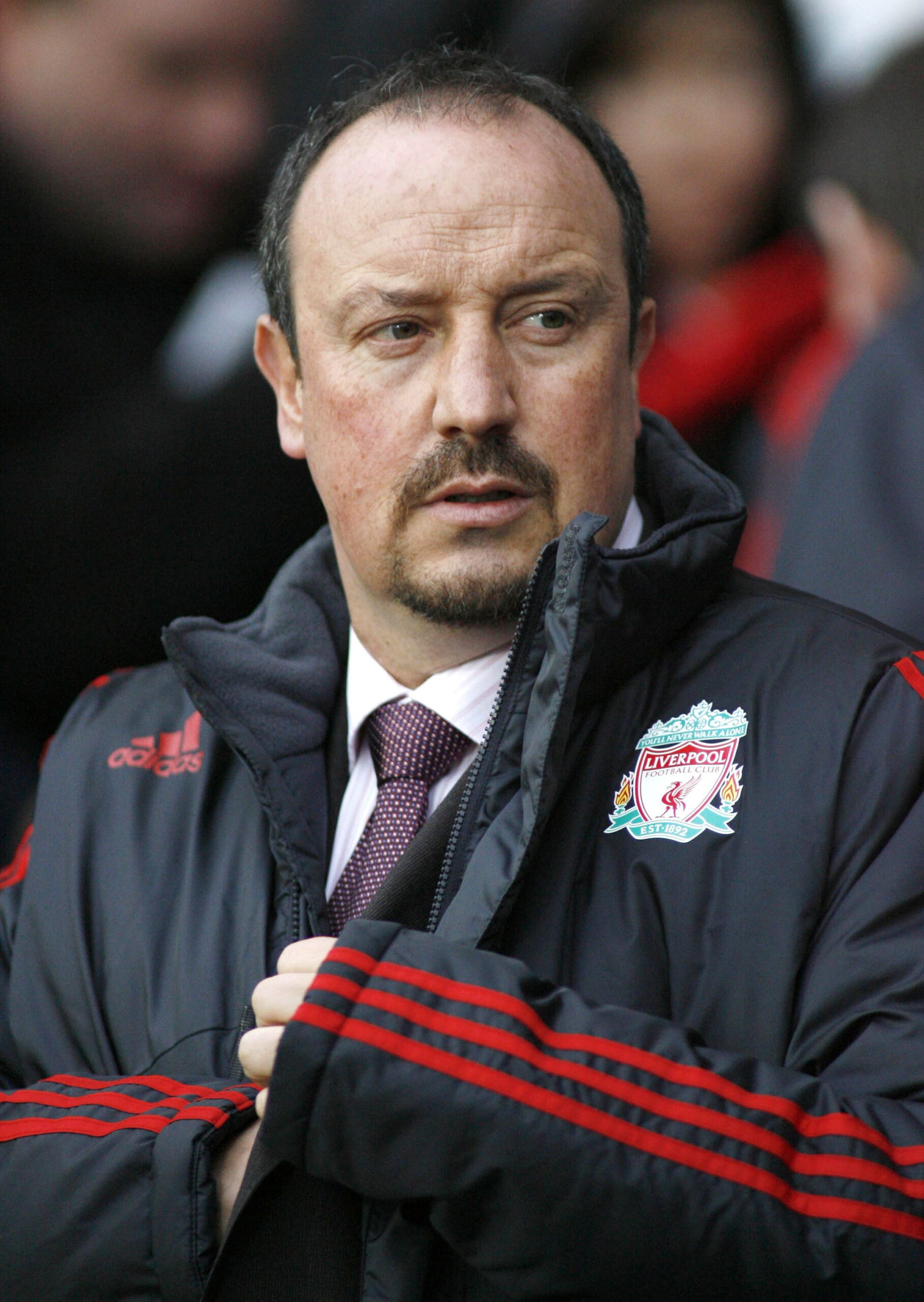 Rafael Benitez joined Liverpool from Valencia in 2004 following the resignation of Gerard Houllier. Benitez managed 350 matches during his spell at Liverpool. Out of these matches, Liverpool won 194 matches while losing 79. The other 77 matches ended in a draw.
Under Benitez, Liverpool won four trophies, the biggest one of them being the Champions League in 2005. After a poor 2009-10 season where Liverpool ended the Premier League in 7th position, Benitez quit Liverpool.
4. Bob Paisley- win percentage of 57.57
A former Liverpool stalwart, Bob Paisley joined Liverpool in 1974 after Bill Shankly left the club. From 1974 till 1983, Paisley was in charge of 535 matches for Liverpool. Out of these 535 matches, Liverpool 308 matches while losing 96 matches. The other 131 matches ended in a draw.
Liverpool won 20 trophies under Paisley. These included 6 league titles, three European Cup titles, a UEFA Cup and a UEFA Super Cup among others. Only two other managers have won three Champions League titles other than Paisley.
Paisley left Liverpool in 1983 and did not manage another club. He continued to serve Liverpool as the club's director before retiring in 1992. Bob Paisley passed away in 1996 at the age of 77.
3. Sir Kenny Dalglish- win percentage of 58.26
Sir Kenny Dalglish had two managerial spells at Liverpool. He succeeded Joe Fagan in 1985 while he was still playing at the club. Dalglish managed Liverpool till 1991. During this time, Dalglish managed 307 matches. Liverpool won 187 matches while losing 42. The other 78 matches ended in a draw.
During Dalglish's first spell, Liverpool won a total of 10 trophies. These included three League titles.
Dalglish's second spell came in 2011 when he joined Liverpool following the sacking of Roy Hodgson. This spell, however, was a disappointing one as Liverpool won only 13 out of the 31 matches Dalglish managed. Dalglish however, managed to guide Liverpool to the 2011-12 League Cup which is till date, the last silverware won by Liverpool. Liverpool eventually sacked Dalglish after the end of the 2011-12 season.
2. William Edward Barclay and John McKenna- win percentage of 60.63
William Edward Barclay and John McKenna were the first managers of Liverpool. The duo managed Liverpool from 1892-1896. During this time, Liverpool played 127 matches, winning 77 while losing 30.
The duo won Liverpool their first trophy, the Lancashire League. They helped Liverpool win the Second Division twice.
Both men left the club in 1896. Neither of Barclay or McKenna managed any other club after leaving Liverpool. Barclay passed away in 1917 while McKenna outlived him by 19 years.
1. Jurgen Klopp – win percentage of 62.73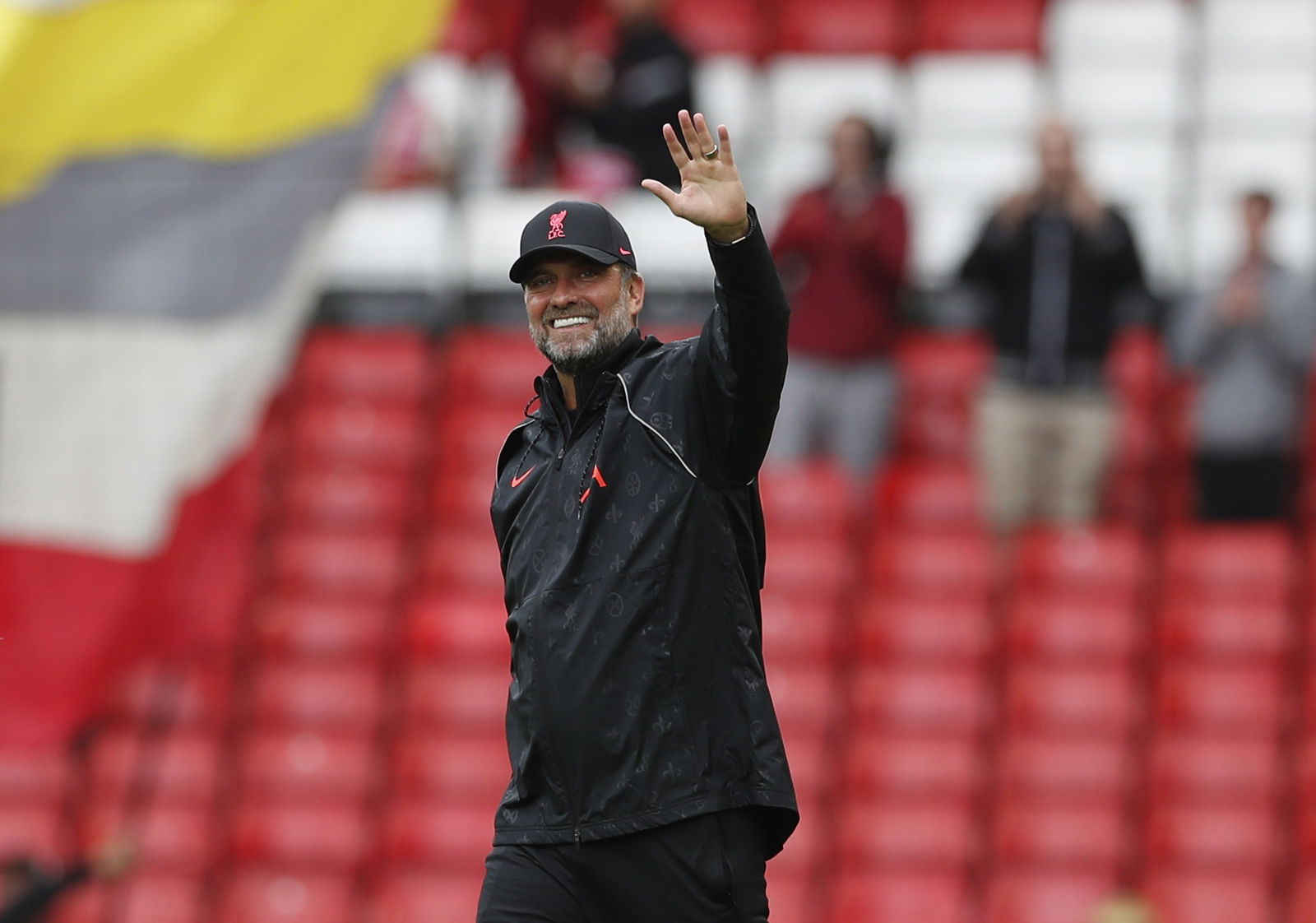 One of the best managers in world football at present, Jurgen Klopp's arrival at Liverpool has been hugely beneficial to the club. In his very first season, Klopp led Liverpool to the Europa League final before leading them to the League Cup final. Last, to last season, he guided the Reds to the Champions League Final. On his third attempt, he won the Reds the Champions League. The Reds also finished second in the Premier League behind only Manchester City. They collected 97 points, a Premier League record, only one less than the Citizens.
This season, Liverpool have a good chance of winning the Premier League. They have made some serious acquisitions in the summer.
So far, Klopp has managed 381 matches at Liverpool. Liverpool have won 239 of those matches while losing just 65. The remaining 77 matches have ended in a draw.
SEE MORE: