Ten players have scored 50 goals in the Premier League for Liverpool.
But who has done so in the fewest amount of games? Top 10 Liverpool players to score 50 EPL goals!
Liverpool have been blessed with some brilliant goalscorers during the Premier League era – not least their current front three of Mo Salah, Roberto Firmino and Sadio Mane.
We have ranked every player to hit a half century for the Reds in the Premier League by how many matches it took them to reach the 50 mark. Here is the Top 10 Liverpool players to score 50 EPL goals list.

10. Steven Gerrard – 281 Games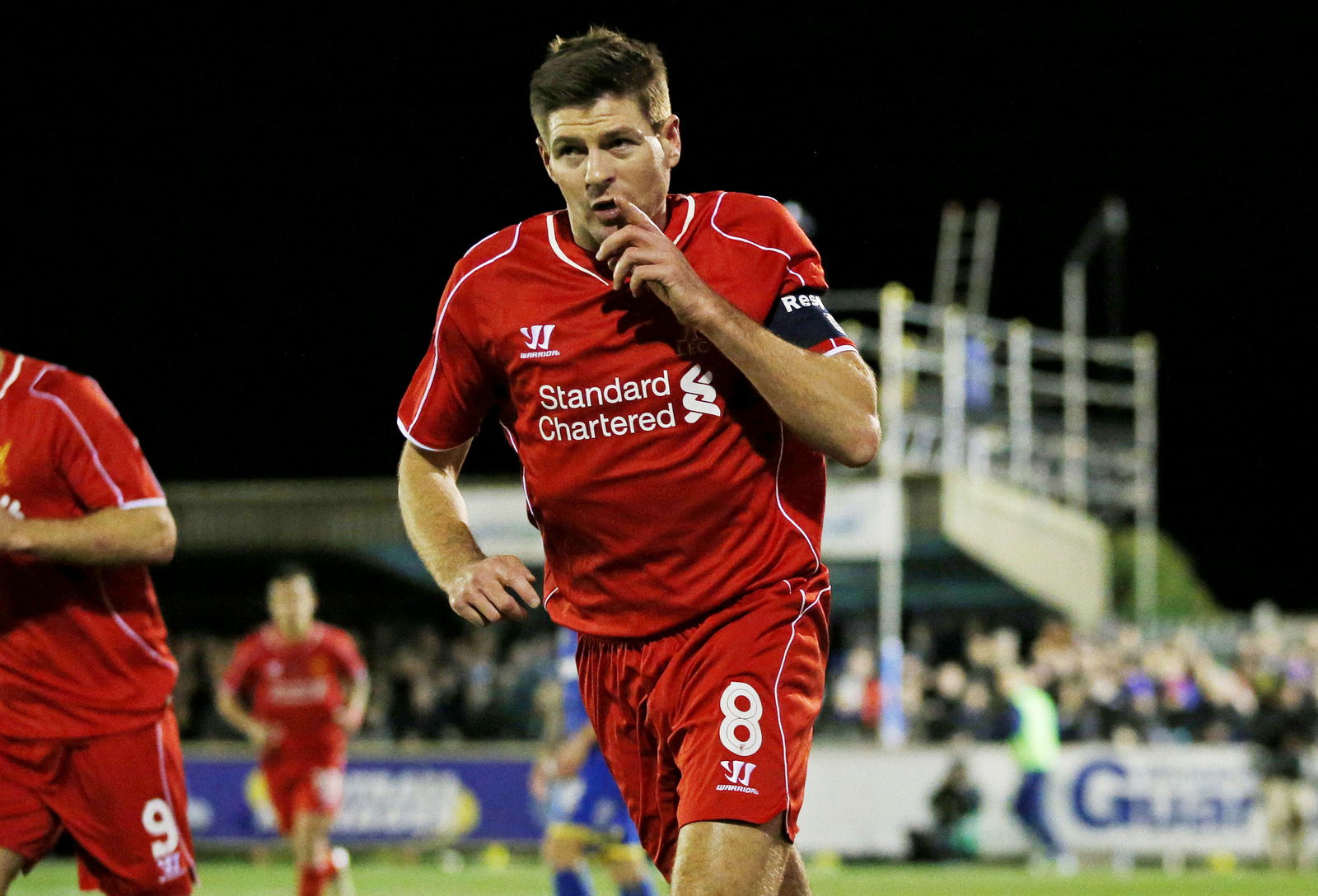 The only midfielder on this list, as such Gerrard is the only player to take more than 200 games to bring up his half century in the Premier League for Liverpool.
He spent the majority of his playing career as a central midfielder for Liverpool, with most of that time spent as club captain, as well as captaining the England national team. Widely regarded as one of the greatest midfielders of all time, Gerrard was awarded the UEFA Club Footballer of the Year award in 2005, and the Ballon d'Or Bronze Award. Top 10 Liverpool players to score 50 EPL goals!
SEE ALSO: Jurgen Klopp proud of Liverpool turnaround against Aston Villa
9. Dirk Kuyt – 194 Games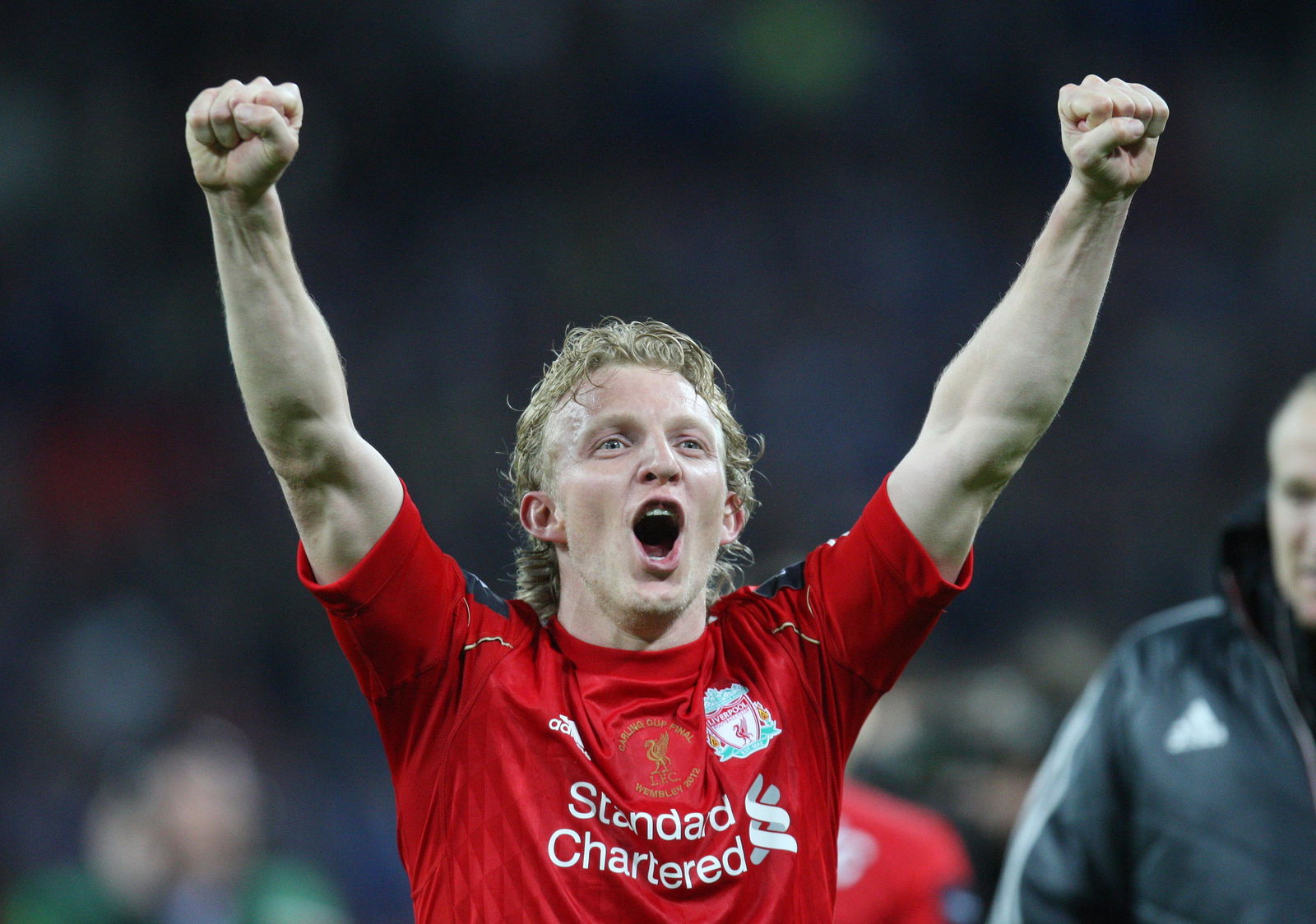 Given he evolved into a workhorse right winger, it is easy to forget Kuyt was signed by Liverpool as a centre-forward.
The Dutchman may not have been the most prolific, but he came up with some valuable goals – and you could hardly fault his efficiency in scoring that three-yard hat-trick against Manchester United.
Kuyt made his Premier League debut late in 2006 and became part of the first team squad. He scored in his first ever UEFA Champions League final with Liverpool against AC Milan.
He scored several important goals for Liverpool elsewhere, including seven goals in the 2007–08 Champions League, including a goal in the quarter-final against Arsenal at Emirates Stadium and in the semi-final against Chelsea, and two penalty kicks against Everton in the derby the same season. Top 10 Liverpool players to score 50 EPL goals!
SEE ALSO: Pep Guardiola lays blame on Liverpool winger Sadio Mane for diving

8. Roberto Firmino – 141 Games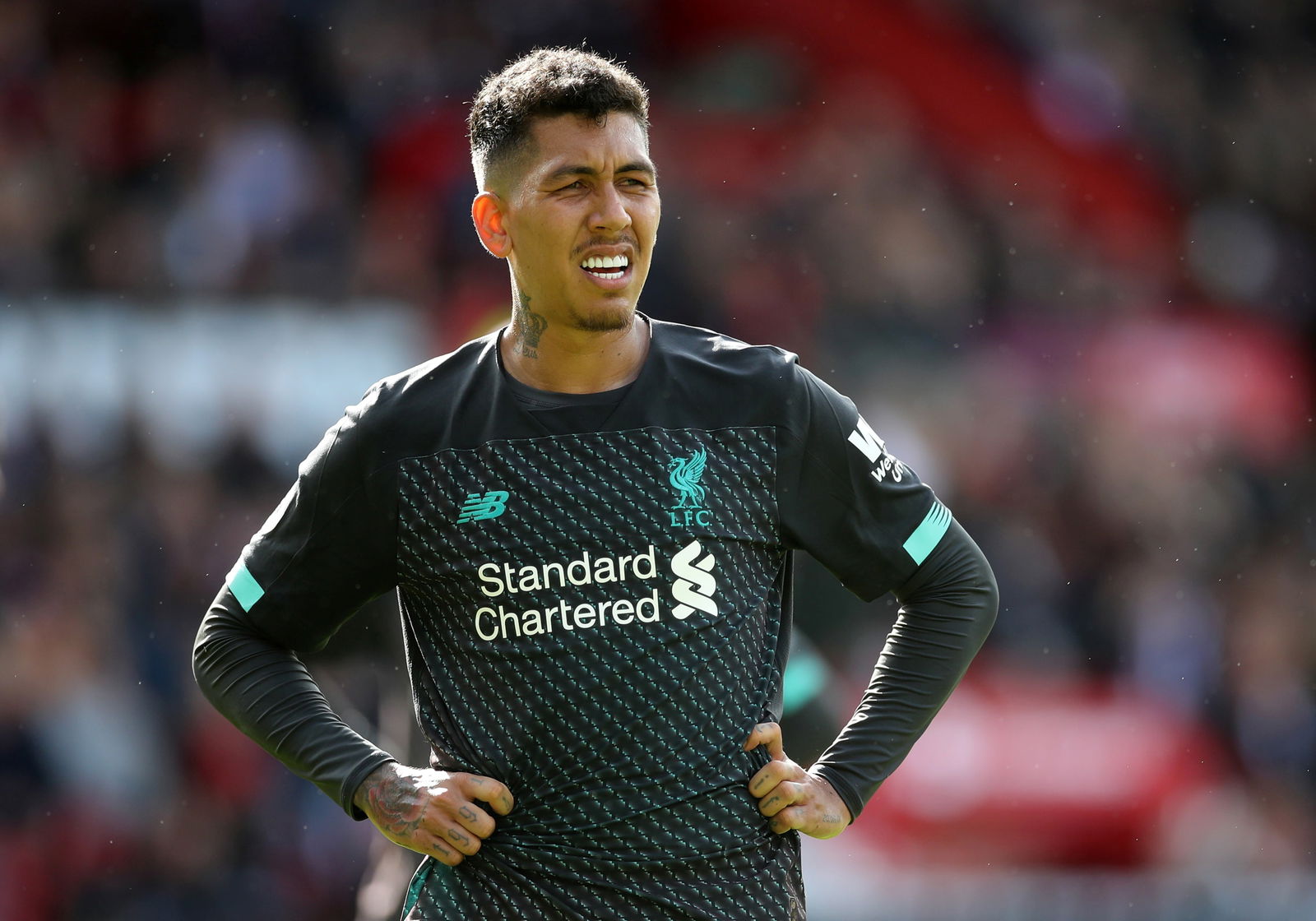 One of two players to reach the 50 mark in 2019-20, Firmino is the least prolific of Liverpool's current front three, but he is still really, really good.
In July 2015, he signed for Liverpool. His creativity, goalscoring and work rate have earned him plaudits at Liverpool, with manager Jurgen Klopp referring to Firmino as the "engine" that propels the club's counter-attacking system. He won the UEFA Champions League with the club in 2019. Top 10 Liverpool players to score 50 EPL goals!
SEE ALSO: Klopp slams English calendar
7. Daniel Sturridge – 103 Games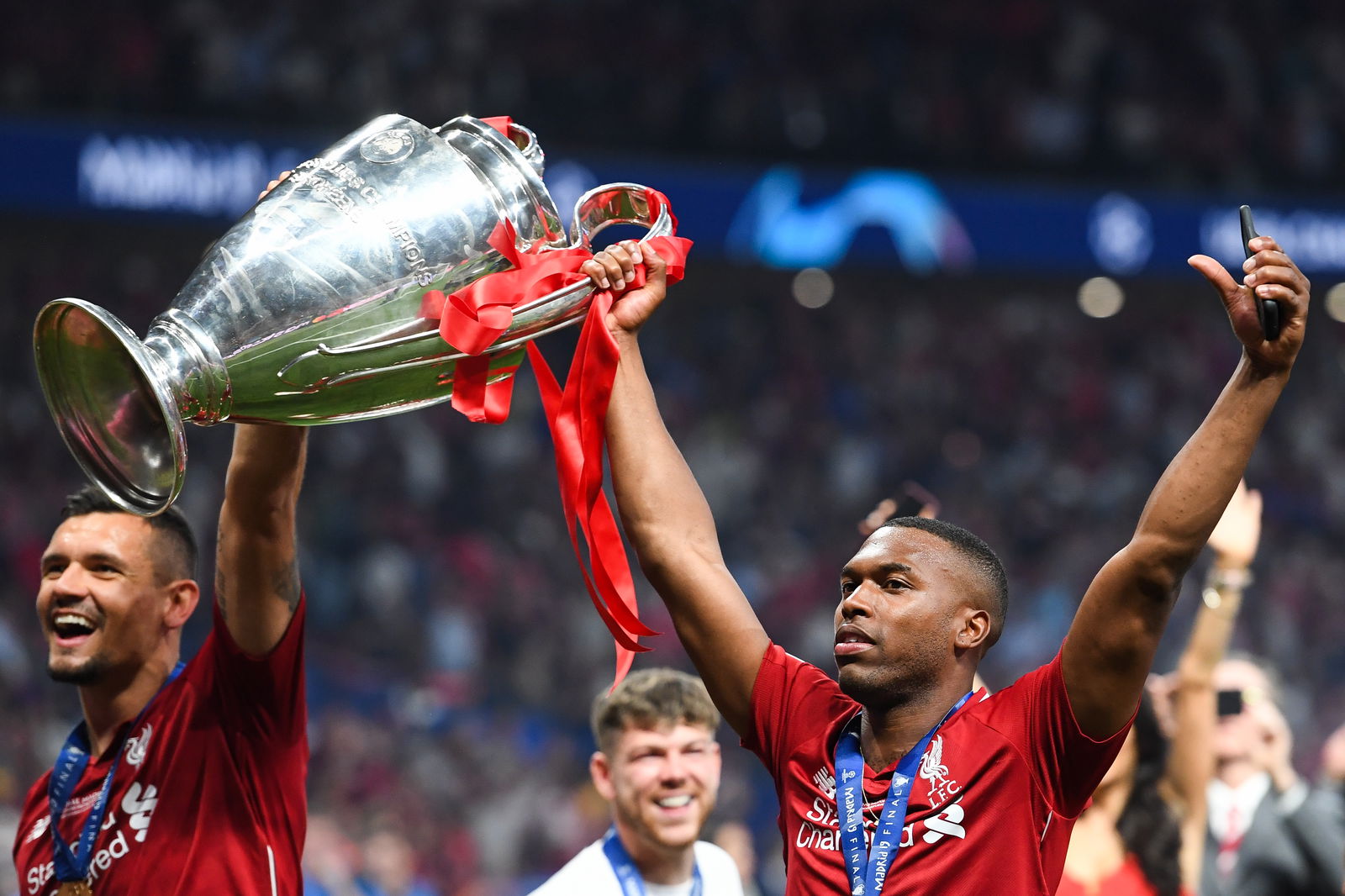 Sturridge left Chelsea to join Liverpool in January 2013, where he formed an attacking partnership with Luis Suarez dubbed SAS, with Liverpool scoring more than 100 league goals in the 2013–14 season with Sturridge scoring 21 – the pair of them having a 1–2 in the goal scoring stats of the league.
The following two seasons were curtailed by a myriad of injuries, limiting Sturridge to very few appearances. He left Liverpool this summer with a record of exactly 50 Premier League goals in 116 appearances.
His final goal for the Reds, a late goal to rescue a point at Stamford Bridge, may have been the best of the lot.
SEE ALSO: Jurgen Klopp Calls 21 Y/O Ace 'A Great Role Model'
6. Sadio Mane – 100 Games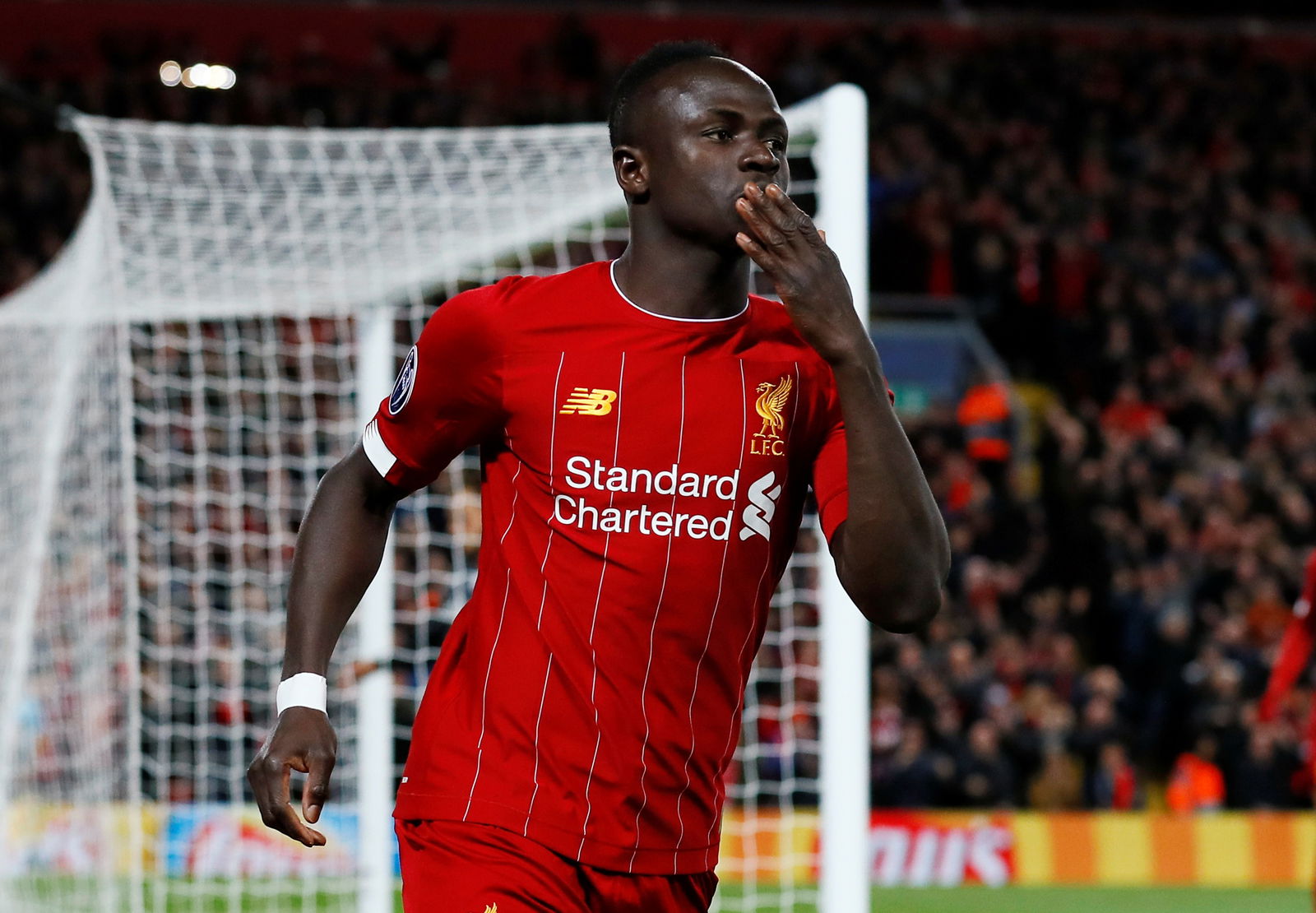 The most recent player to reach the landmark, Mane has done so in an incredibly pleasing one-in-two rate. He is an incredibly pleasing footballer, to be fair.
He transferred to Liverpool in 2016 for a fee of £34 million, making him the most expensive African player in history at that time. Since joining Liverpool, Mane among other achievements scored in the 2018 UEFA Champions League Final.
The following season he was joint recipient of the Premier League Golden Boot with 22 goals, and was part of the Liverpool team that won the 2019 UEFA Champions League Final. In 2019, he made the 10 man shortlist for The Best FIFA Men's Player, ultimately finishing 5th in the voting.
SEE ALSO: Jurgen Klopp: Defender Joel Matip to miss Manchester City derby due to injury

5. Michael Owen – 98 Games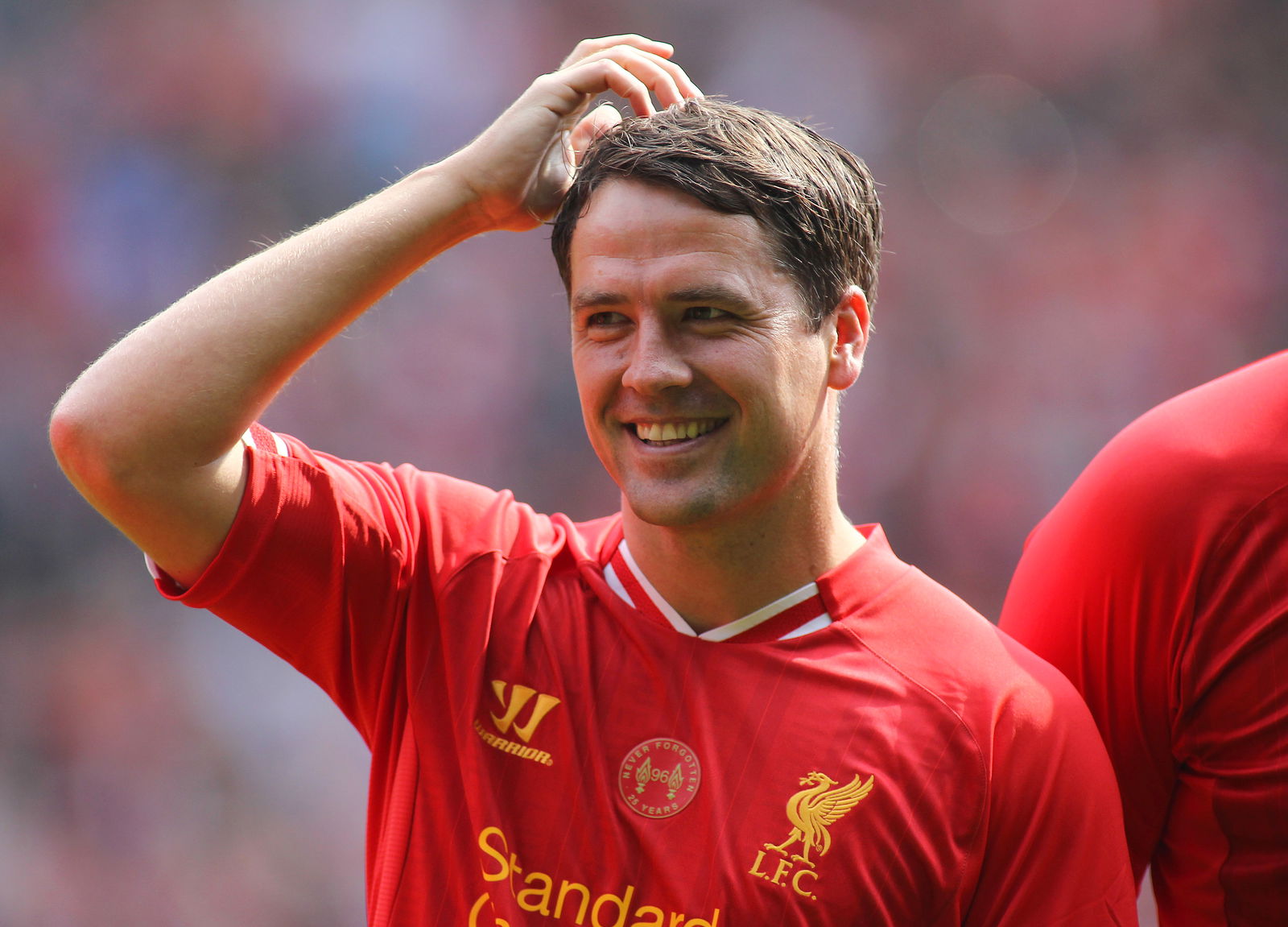 Recency bias, some questionable transfers and some even more questionable adverts may have altered the perception of Owen, but he was a real superstar in those years at Liverpool.
He began his senior career at Liverpool in 1996. He progressed through the Liverpool youth team and scored on his debut in May 1997. In his first full season in the Premier League, he finished as joint top scorer with 18 goals. He repeated this the following year and was Liverpool's top goal-scorer from 1997–2004.
He went on to score 118 goals in 216 appearances in the Premier League for Liverpool, and 158 goals in 297 total appearances. Top 10 Liverpool players to score 50 EPL goals!
SEE ALSO: 'I Wanted To Take My Shirt Off' Against Arsenal – Alex Oxlade-Chamberlain
4. Robbie Fowler – 88 Games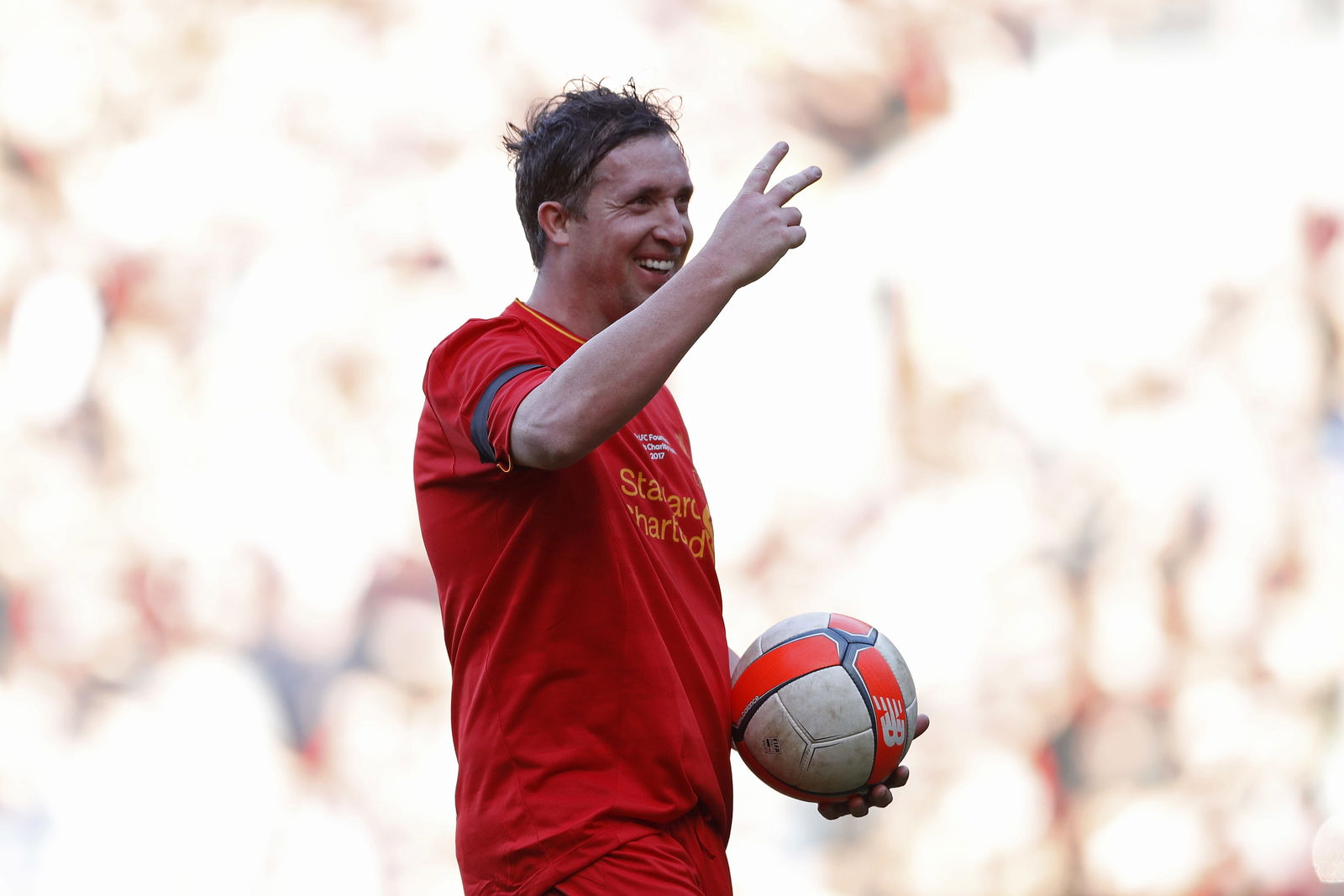 In Fowler's first four seasons at Liverpool, he scored 18, 31, 36 and 31 goals in all competitions.
Fowler is best remembered for his time at Liverpool and is the seventh-highest goalscorer in the history of the Premier League. He scored 183 goals in total for Liverpool, 128 of which were scored in the Premier League (162 Premier League goals in total).
He earned the nickname "God" from the Anfield crowd, becoming a club legend due to his ruthlessness in front of goal. Top 10 Liverpool players to score 50 EPL goals!
SEE ALSO: Liverpool Ace Admits Improvement Necessary For Starting Place
3. Luis Suarez – 86 Games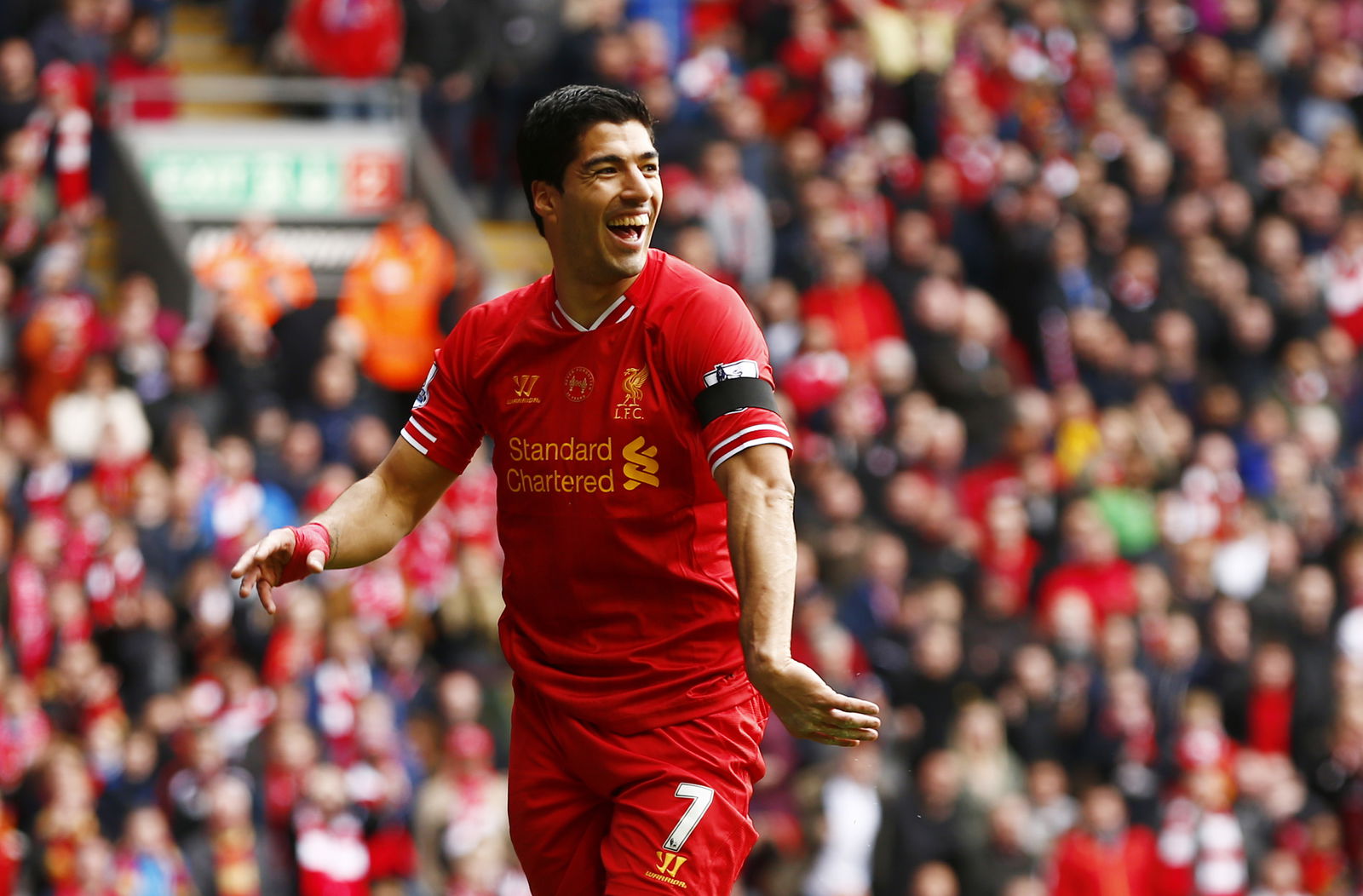 In January 2011, Suarez transferred to Liverpool, and won the League Cup in his first full season. In 2014, he was named the PFA Players' Player of the Year and the FWA Footballer of the Year as well as winning the Premier League Golden Boot, and sharing the European Golden Shoe with Cristiano Ronaldo before moving to Barcelona.
Of Suarez's first 50 Premier League goals for Liverpool, approximately 37 were scored against Norwich City.
SEE ALSO: Arnold aspires to be Liverpool captain
2. Fernando Torres – 72 Games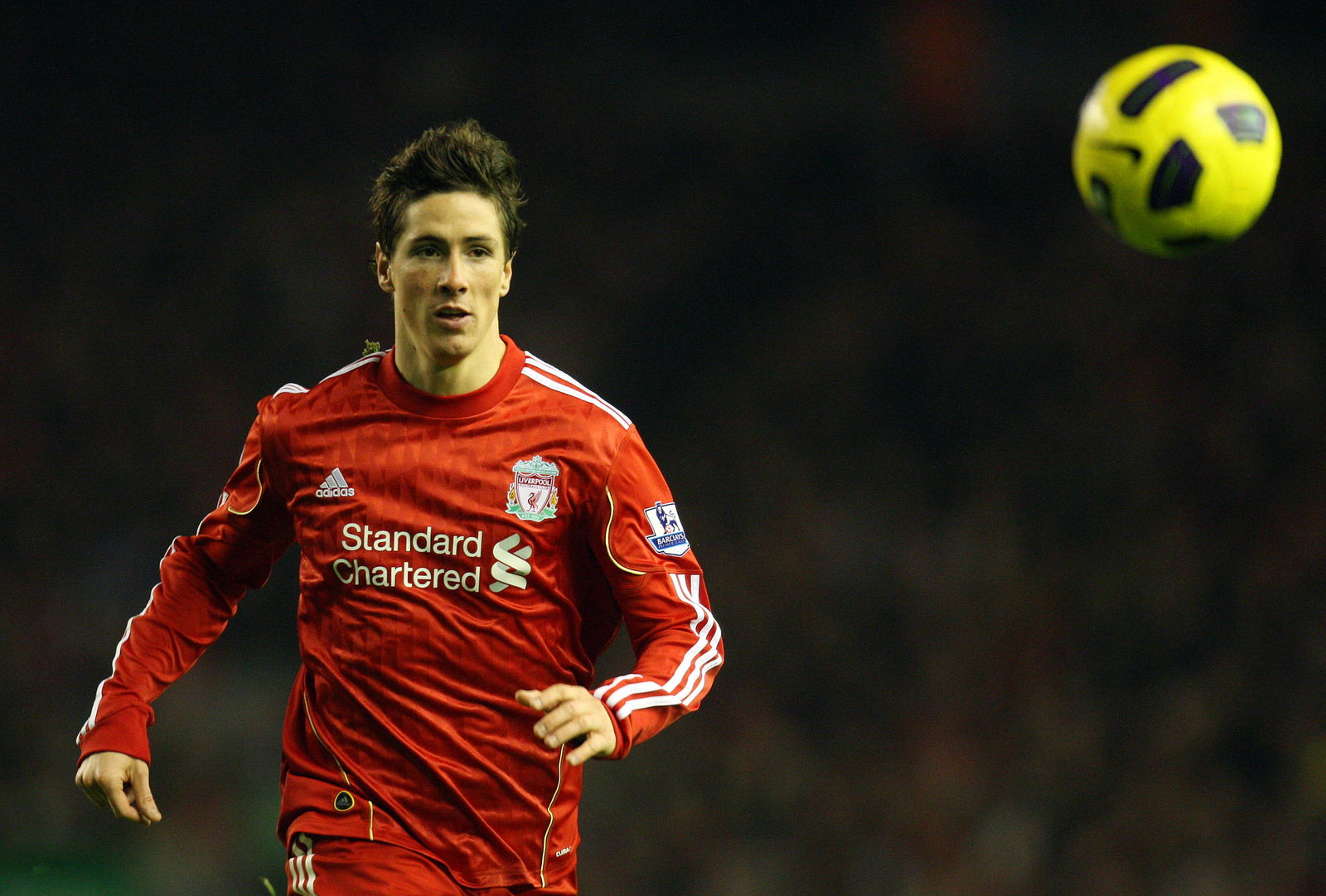 There are a few players on this list that started life at Anfield in incredible form only or their careers to peter out, and Torres is sadly one of those.
He joined Liverpool in 2007, after signing for a club record transfer fee. He marked his first season at Anfield by being Liverpool's first player since Robbie Fowler in the 1995–96 season to score more than 20 league goals in a season. He was named in the FIFA World XI in 2008 and 2009. Top 10 Liverpool players to score 50 EPL goals!
SEE ALSO: Top 5 Jurgen Klopp signings at Liverpool
1. Mohamed Salah – 69 Games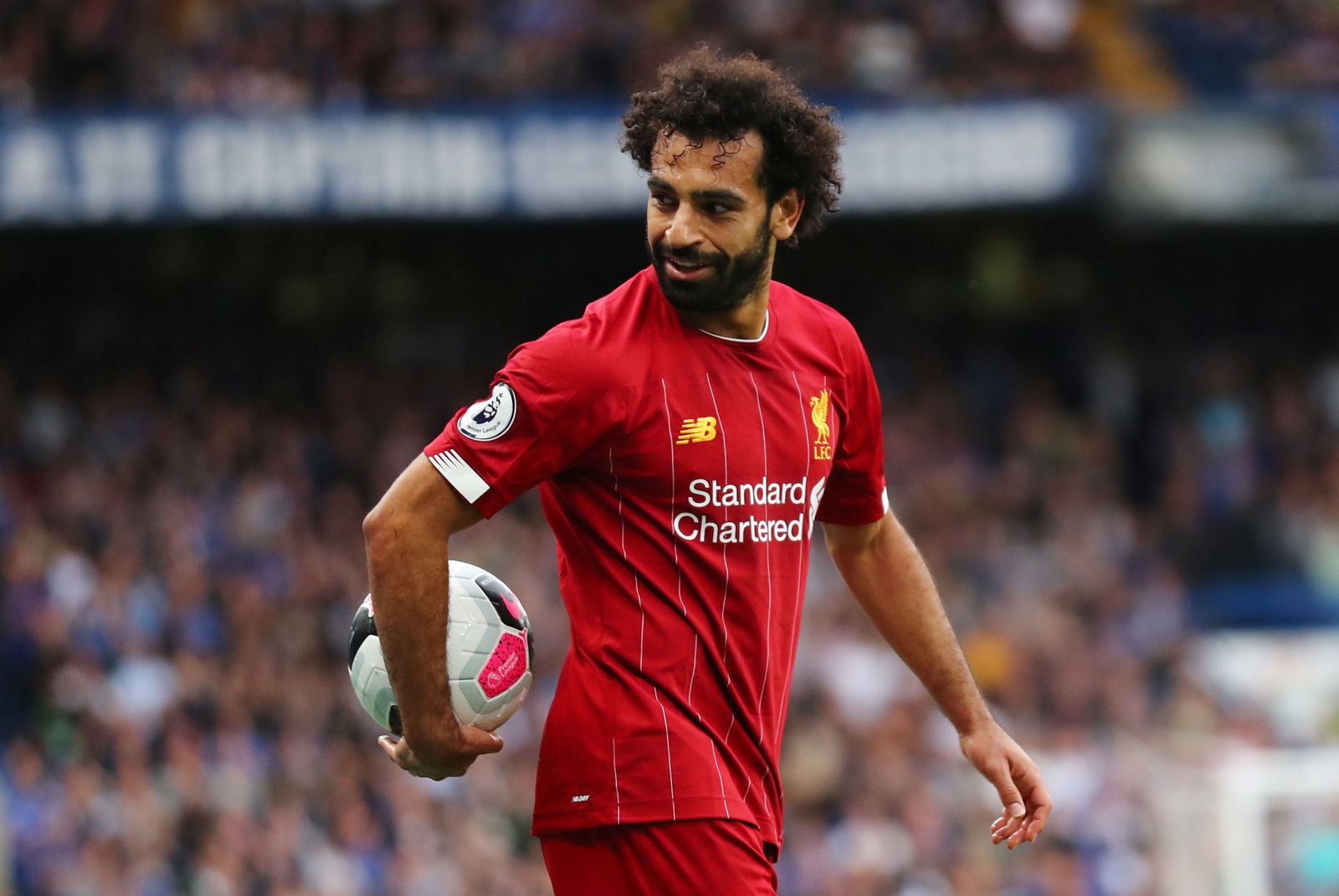 Top 10 Liverpool players to score 50 EPL goals? When Salah joined Liverpool, he was forced to adapt his game from a natural winger to a complete forward and quickly became the focal point of the team.
Salah would go on to break the Premier League scoring record for a 38-game season, receiving the Premier League Golden Boot after netting 32 goals in 36 league games. His performances saw him receive a number of accolades, including the PFA Players' Player of the Year. Salah also came third in the 2018 Best FIFA Men's Player award.
In the following season, he finished as the Premier League's joint-top goalscorer, and helped the club win the UEFA Champions League. Top 10 Liverpool players to score 50 EPL goals!

SEE ALSO: