Top 5 Most Hated Liverpool Players
Most hated Liverpool players? Who are the most hated Liverpool players? Most unlikable Liverpool players? Which Liverpool players are the most hated by football fans? Well, we're going to create a list of the top five most hated Liverpool players ever. Watch & Bet Football Here =>
 Liverpool is a professional football club located in Liverpool, England. They compete in the Premier League, Champions League, FA Cup and League Cup during a competitive season. They are regarded as the second most successful club in the country, behind Manchester United in terms of domestic trophies.
They have so far won 6 European Cups, more than any other English club, 3 UEFA Cups, 4 UEFA Super Cups, 18 League titles, 7 FA Cups, a record 8 League Cups and 15 FA Community Shields.
Top 5 Most Hated Liverpool Players
Obviously, over their years of success as an organization, Liverpool have been blessed with quite a few spectacular players. We have seen legends grow from teenage kids to quality professionals, making millions of pounds in salaries.
The Anfield crowd will always break into a song for those figures but God forbid, you ever were unfortunate enough to fall into their wrong side. Like any other club, Liverpool have had their share of bad signings and disgruntled players. The Reds faithful will always let you know who does not deserve to wear the club's colours.
So, here are the top 5 most hated Liverpool players ever.
5. Paul Konchesky – Top 5 Most Hated Liverpool Players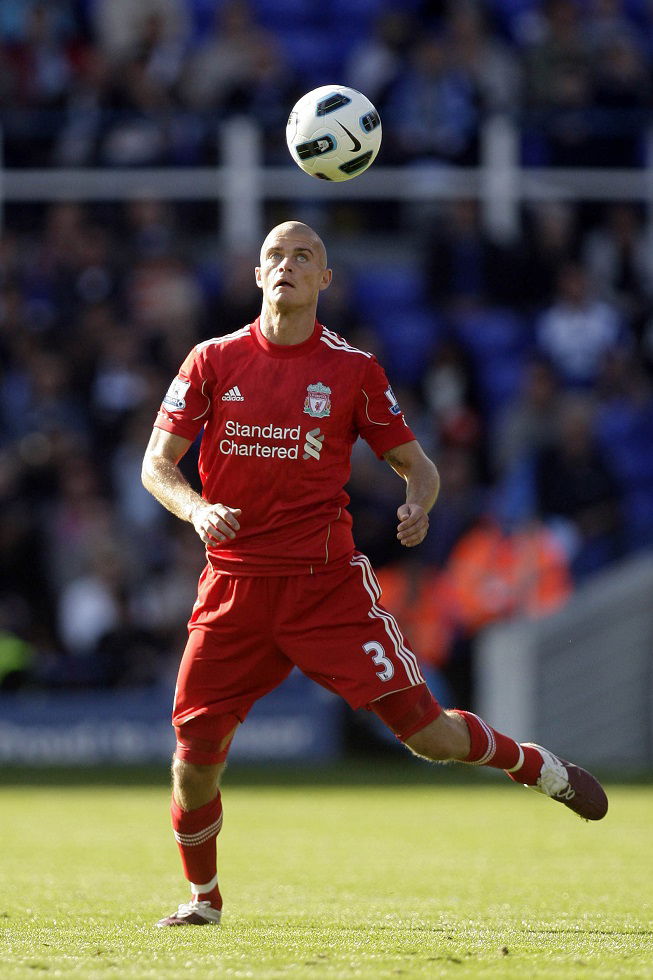 Looking back at Paul Konchesky's career, you can tell he was not destined for top-flight football. One of the most horrific periods in Liverpool's history was their six months with Roy Hodgson as their manager and the string of signings he made. Among them was a 29-year-old defender whose career peaked in the English second division.
Konchesky maintained way after leaving Anfield that he "enjoyed every minute" of his short stay there but the fans do not remember quite in that fashion. The Englishman cost around €4m in 2010 and played around 15 league games during his one and a half seasons at Merseyside.
His performances invited a lot of criticism and the Liverpool faithful let him know every week. The level of hate reached such unprecedented levels that it compelled Konchesky's own mother to go on social media and try to tell everyone off. She wrote, "To all you Liverpool scouse scum out there, never mind the cockney c**t, take a real look at your team, stop living off the past. The team are shit, if anyone's made a mistake it's the cockney c**t, never should have left Fulham."
Konchesky left for Leicester City in January 2011 and helped them earn promotion in 2015. He also earned 2 caps for England.
4. Paul Ince – Top 5 Most Hated Liverpool Players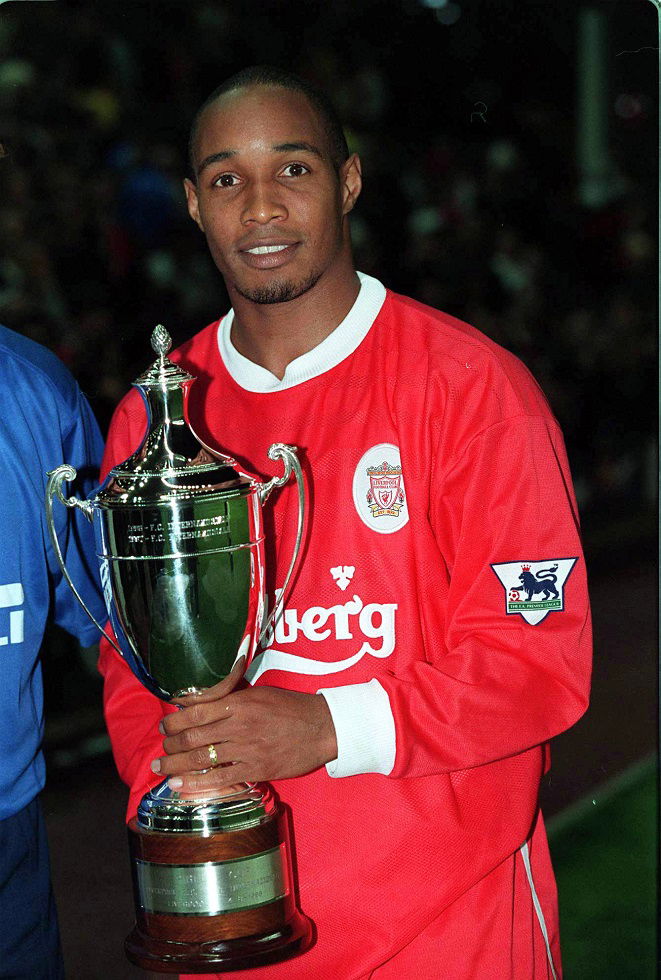 Paul Ince is one of the lesser-known talented players who infuriated a lot of Liverpool fans when he signed for them. You see, prior to signing for them in 1997, Ince was a Manchester United player from 1989 to 1995.
Given the years of rivalry between the two outfits, the Reds supporters were not too happy to see a former enemy walk prance their way into Anfield without a care in the world.
Ince spent two years playing under Roy Evans and briefly, Gerard Houllier. Above 30 and way past his prime, Ince was not exactly putting up spectacular performances but neither was he a washup. His only memory worth remembering for the Liverpool fans was a late goal in 1997 against United, which almost stopped Sir Alex Ferguson from grabbing a title that season.
3. Michael Owen – Most Hated Liverpool Players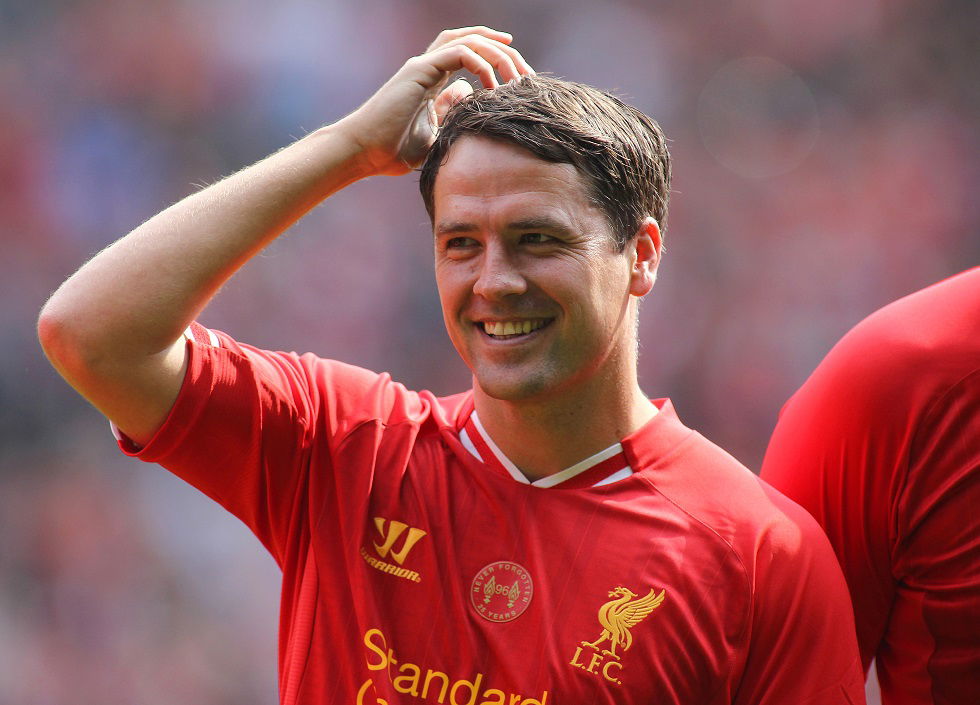 It is actually surprising how much Michael Owen is disliked by Liverpool fans. The man is now a TV pundit and is often asked to comment on English rivalries but he almost always maintains a diplomatic stance, further causing the Reds supporters to speak ill of the former striker.
Owen was the darling of England and Liverpool from 1996 to 2004, during which he scored 158 goals in 297 appearances for the club. When he left for Real Madrid, it did not draw an immediate row of criticism but Liverpool fans noticed how eager he was to leave.
His legacy came crashing down when he accepted a cheque from Alex Ferguson's United in 2009 and signed up with one of his formal rivals to help them win the Premier League, a year later.
2. Fernando Torres – Most Hated Liverpool Players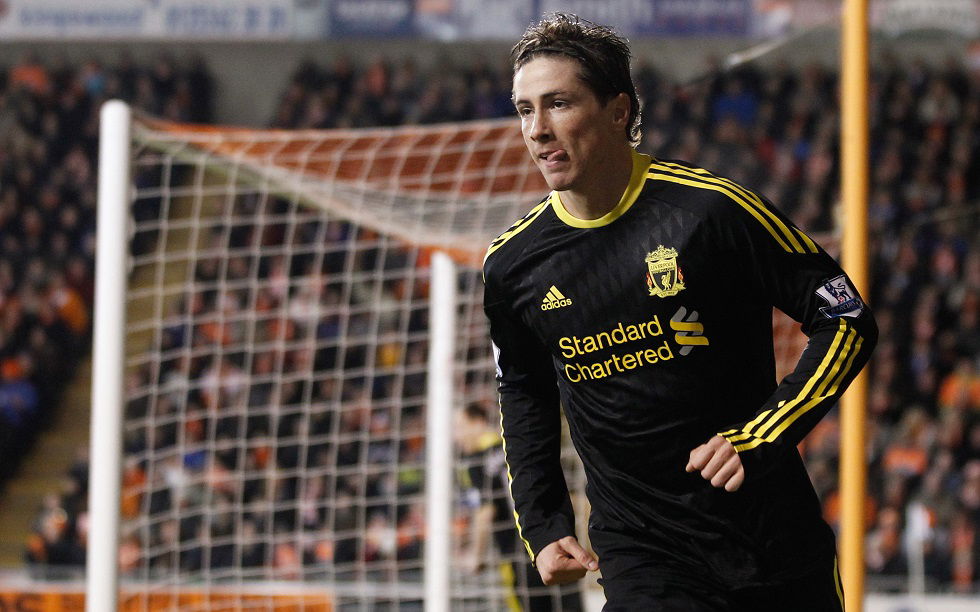 Fernando Torres might have been a universally-loved striker during his early days as a Liverpool player but it took a quick change of circumstance for the Anfield crowd to completely loathe his presence. The Spanish striker scored 72 goals in his first three seasons at Anfield and was possibly the finest attacker on the planet during that period. He absolutely bullied a prime Nemanja Matic every time he faced United and very few could match up to his strength and pace.
It took a couple of injuries to drop his form significantly and by 2010, he looked completely disinterested in playing for the Merseyside outfit. He could not work with Roy Hodgson and his constant sulky attitude meant, he was pushing for a move elsewhere. To everyone's horror, he signed for one of Liverpool's biggest rivals, Chelsea that summer.
Even though years later, Reds fans can be thankful for the £50m his sale brought in, he still went to win titles with Chelsea – most importantly the Champions League. Carragher recently admitted in an interview that Liverpool where shocked when Chelsea came in with this bid.
Speaking on a call with Blues legend John Terry, he said: "I couldn't believe it.
"I knew we had kidded Chelsea.  Those last 12 months, he was a shadow of his former self.
"For 18 months at Liverpool, he was the best striker in the world, and I think he had such a good record against Chelsea that obviously stuck in the owner's mind.
1. El Hadji Diouf – Top 5 Most Hated Liverpool Players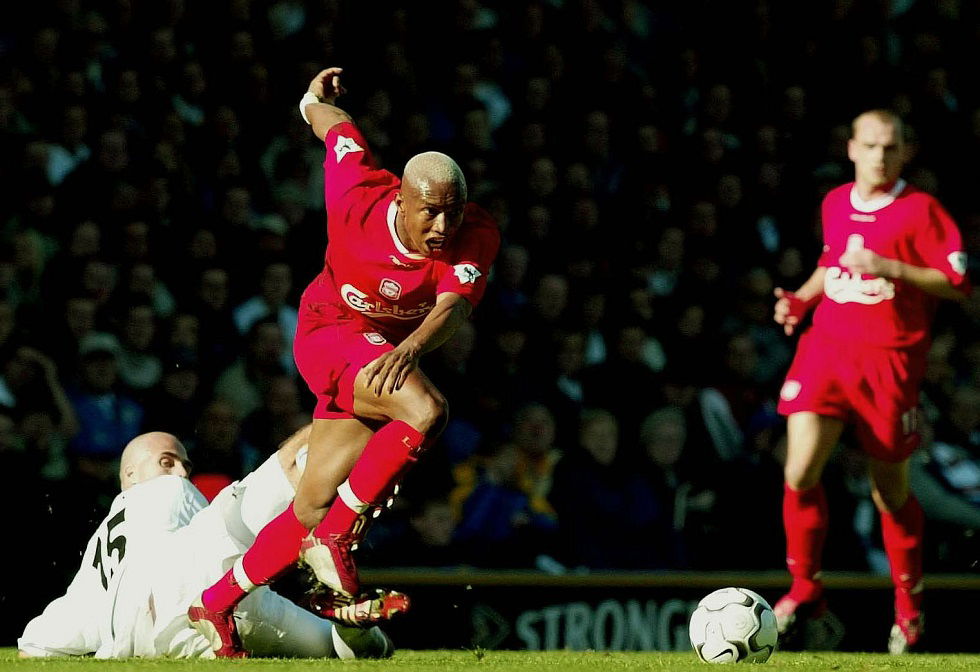 El Hadji Diouf was an embarrassment both on and off the field during his time with Liverpool. Former Reds defender, Jamie Carragher once even pointed, "He's the only Liverpool no.9 ever to go through a whole season [2003-04] without scoring. He's the biggest turkey I've ever seen on a football pitch! He was always the last one to get picked in training."
One of his most memorable moments as a Reds player was spitting on a Celtic fan at Parkhead during a UEFA Cup clash. He was also regretful of his time there.
"I can say today that the shirt that I regret wearing the most was Liverpool's because if I were to do that part of my career again, I would have gone to FC Barcelona or Manchester United. At the time, they wanted me too," he was quoted to have said French outlet RMC.
Diouf also had a hostile relationship with Liverpool legend, Steven Gerard. The forward once said, "When I arrived I showed him he was nothing at all. He was nothing at all. He was afraid of looking into my eyes. He was afraid of talking to me. Let's not forget when I arrived I did not ask for his shirt. He asked for my Senegal shirt for one of his mates."
What do you think of our list of Top 5 Most Hated Liverpool Players? Do you think you will have someone else in the Top 5 Most Hated Liverpool Players? Watch & Bet Football Here =>
See Also: