Top 5 Most Valued Liverpool Players 2019/20
Top five most valued Liverpool players? Who are the top 5 Liverpool players with the highest market value? Here we take a look at the top 5 Liverpool players who are worth the most. Which Liverpool players are worth the most amount of money in the transfer market? Most valued Liverpool players in 2019/20?
Roberto Firmino market value? Fabinho market value? Trent Alexander-Arnold market value? Andrew Robertson market value? Are you interested in learning Mohamed Salah's market value too? Here, we look at Liverpool's best players and their market worth. How much can Liverpool sell them for?
You can probably guess that players such as Sadio Mane and Virgil van Dijk will be worth a lot. But do you know how much they are worth? Different factors such as age, position and attitude can contribute to a players value, while their contract length is probably one of the more significant factors. Players with a short contract are usually worth much less than players with a 5-year contract.
Professional football clubs employ an entire team of transfer experts to oversee the signing of players. Liverpool were a bit too indecisive earlier on in the past decade with their signings but their recent string of signings have been exceptional. With the help of their elite recruitment, the Reds have won their sixth Champions League trophy in 2019.
Most Valued Liverpool Players
Now, Transfermarkt has made a list of Liverpool players and their respective values in the current market. Obviously, we have our own opinions on the values but they have made a relatively accurate estimate of where they truly stand.
Players like Neymar, Philippe Coutinho and Ousmane Dembele have been priced at the market at ridiculous rates, more than the actual values of some of the lower Premier League clubs.
This list has been assembled based on the time of arrival –
#

Name & Position

Main position

Other position(s)

Other position(s)

Age

Market value

1
Alisson
GK
26
80,00 Mill. €
Goalkeeper
4
Virgil van Dijk
CB
28
90,00 Mill. €
Defender
66
Trent Alexander-Arnold
RB
20
80,00 Mill. €
Defender
26
Andrew Robertson
LB
LM
25
60,00 Mill. €
Defender
12
Joe Gomez
CB
RB
LB
22
35,00 Mill. €
Defender
8
Naby Keïta
CM
DM
AM
24
60,00 Mill. €
Midfielder
3
Fabinho
DM
RB
CB
25
50,00 Mill. €
Midfielder
5
Georginio Wijnaldum
CM
AM
28
50,00 Mill. €
Midfielder
11
Mohamed Salah
RW
CF
LW
27
150,00 Mill. €
Forward
10
Sadio Mané
LW
RW
SS
27
120,00 Mill. €
Forward
9
Roberto Firmino
CF
SS
AM
27
80,00 Mill. €
Forward
Top 5 Most Valued Liverpool Players
Do you agree with this list or would like to add someone or even take one of these names out? Let us find out who the most valued Liverpool players are –
5. Trent Alexander-Arnold – Most Valued Liverpool Players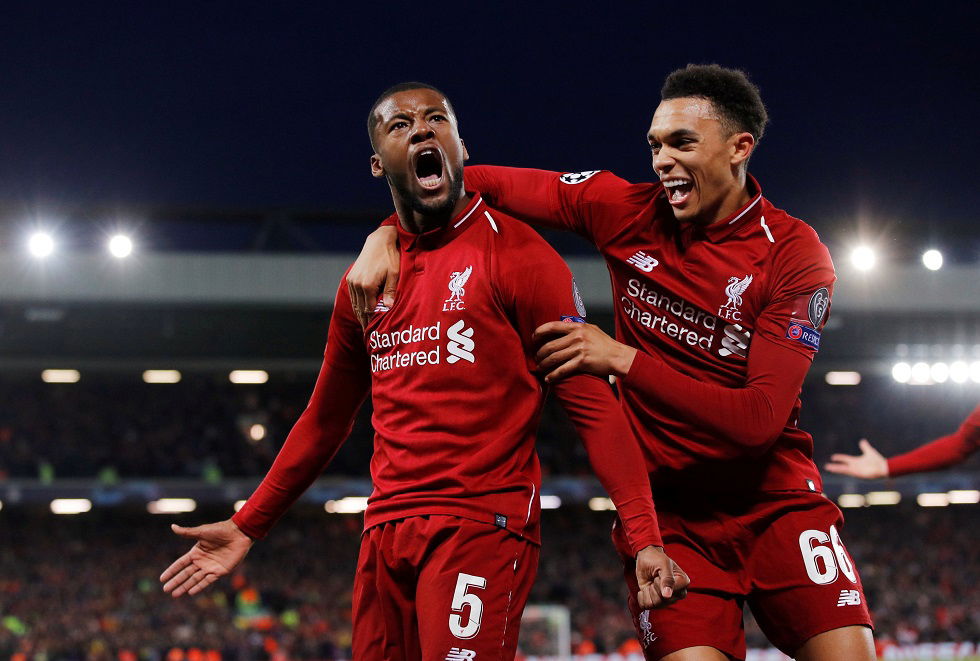 Trent Alexander-Arnold is only 20 years old and he is already one of the most valuable players in world football. The English right-back is a Scouser through and through. He grew up around Merseyside and now, has a Champions League trophy with his boyhood club.
Alexander-Arnold did not make the climb to such early glory without hard work. The youngster dedicated hours in training and with the help of Jurgen Klopp's backing, he quickly emerged as one of the best right-backs in the modern game.
4. Roberto Firmino
Roberto Firmino is special grade of a player, one who brings the entire attack at Liverpool together. Even though he sports the number nine jersey, he hardly ever operates like one. The Brazilian is an elite dribbler who started his career as an attacking midfielder. Because of his creative abilities, Klopp allows him to drop deep as a false nine and formulate his team's attacks.
Firmino is a huge threat for opposition defenders because his movements are so unpredictable. Sometimes he can be squeezing through two centre-halfs to head in a goal or he can be in midfield, launching a through ball to Salah. Real Madrid were thought to be interested in him last summer and he could go for €80m or even higher.
3. Virgil van Dijk
Virgil van Dijk originally cost Liverpool £75m. So after 18 months, a Champions League trophy and a UEFA Player Of The Year award, he surely ought to be worth much more, right?
The Dutchman is hailed as the world's best defender and there isn't a shred of doubt about that. Up until the 3-1 win against Arsenal in September 2019, Virgil van Dijk went an incredible 17 months without being dribbled past by an opposition player. It was Nicolas Pepe, who caught the Dutchman on the turn and sped past him to break the record.
Now, that might be a silly statistic but it should give you a glimpse of just how good van Dijk truly is. The man has almost singlehandedly solidified Liverpool's defence after signing for them in January 2018. He should be worth upwards of €100m easy.
2. Sadio Mane
Who would have thought that the former Southampton midfielder would turn into one of the world's most terrorizing attackers? Mane racked up an outstanding tally of 22 Premier League goals in the 2018/19 season, in the process winning the Golden Boot alongside his teammate, Mohamed Salah and Arsenal's Pierre-Emerick Aubameyang.
The Senegal international boasts of tremendous athleticism. He is ridiculously fast, very strong on the ball and has improved his finishing ability ten folds. Mane just like his attacking compatriots was linked with a lot of top European sides last summer. However, I cannot say for sure if he is worth €120m at 27 years old.
1. Mohamed Salah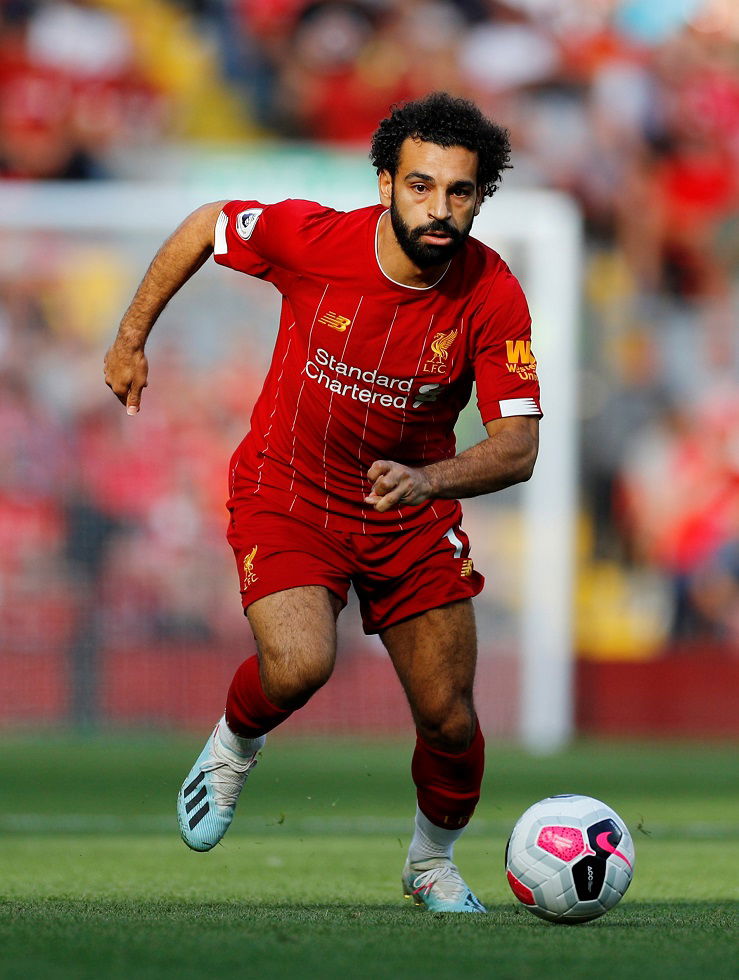 Salah is rightfully the most valued player at Liverpool after winning the Champions League for his team and leading his side's scoring charts for two seasons in a row. The Egyptian international has also managed to rally an entire country behind the support of the Anfield outfit.
Other than being one of the most consistent and lethal scorers in football, he has become a sporting icon across the planet. Salah's name is now synonymous with goals and he could easily make his way into any other European outfit (except maybe Barcelona). That would mean he is priceless to Liverpool but for immediate reasons, we can say he is valued at €140m.
See Also: