Worst Liverpool Signings Of All Time
Who are the Top 10 worst Liverpool signings ever? Which Liverpool players have been the worst signings? Who are the top 10 worst Liverpool signings ever?
Here we will look at who are the Top 10 worst Liverpool signings ever. The price of the player, their contribution to the team, and their overall play will contribute to their ranking on this list. Watch & Bet Football Here =>

Top 10 Worst Liverpool Signings Ever
10. Paul Konchesky
Looking back at Paul Konchesky's career, it was not all bad for the Englishman but his time with Liverpool certainly was. The former left-back maintained way after leaving Anfield that he "enjoyed every minute" of his short stay there.
He cost around €4m in 2010 and only played around 15 league games during his one and a half seasons at Merseyside. His performances invited a lot of criticism which compelled his own mother to go on social media and try to silence the haters. She was quoted to have said, "To all you Liverpool scouse scum out there, never mind the cockney c**t, take a real look at your team, stop living off the past. The team are shit, if anyone's made a mistake it's the cockney c**t, never should have left Fulham."
Konchesky left for Leicester City in January 2011 and helped them earn promotion in 2015. He also earned 2 caps for England.
9. Bruno Cheyrou – One Of The Worst Liverpool Signings Ever
When you think of Zinedine Zidane, do you ever think of Bruno Cheyrou? Well, Gerard Houllier thought so in 2002 when he signed him from Lille for €6.5m.
The former Reds boss had said, "I don't make comparisons with [Zinedine] Zidane lightly and Bruno has the same kind of touch and style that Zidane has. There are a lot of similarities between the two when they're on the ball."
Lord knows where he drew the comparisons from but overall, it was definitely a flop move. Cheyrou was associated with Liverpool for 4 seasons and netted only 2 goals in the Premier League He was eventually sold off to Stade Rennais for €1m after a couple of loan spells with Marseille and Bordeaux.
8. Robbie Keane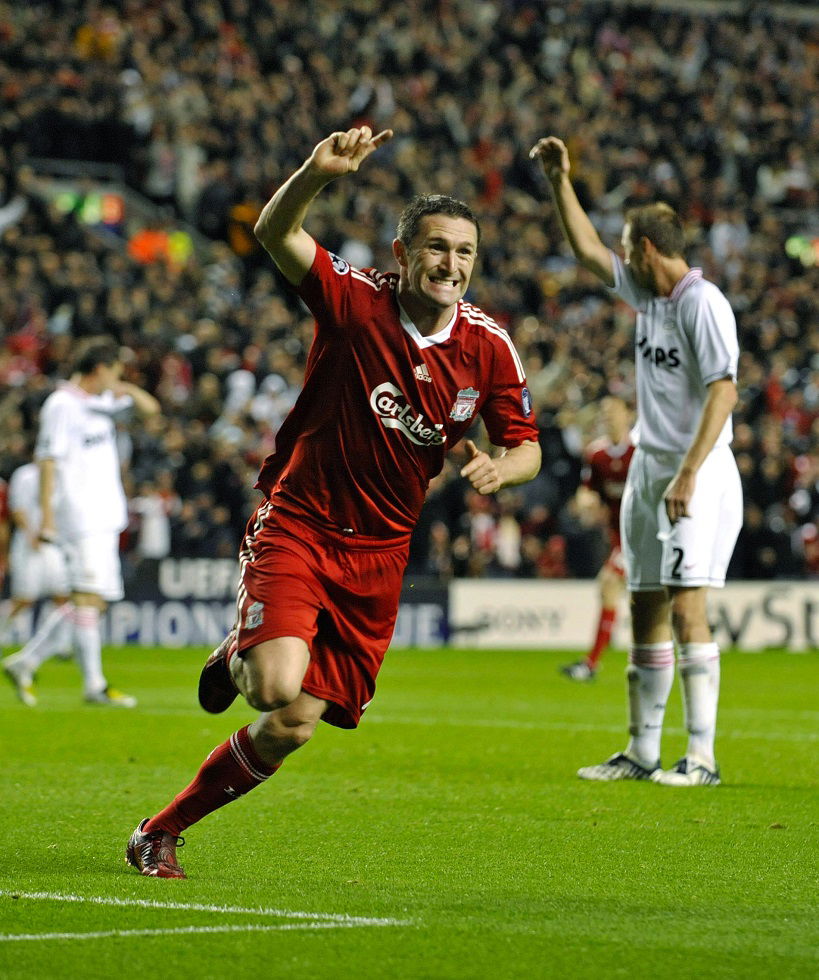 Liverpool looked really promising in 2008, still fresh off the European glory they achieved three years back. They had found themselves a gem in Fernando Torres and it only seemed right to pair him with the right supportive piece in attack.
The Reds picked up Robbie Keane for £19.3m after failing to get Rafael Benitez's ideal target, Gareth Barry. The Irish forward was made to change up his game drastically to fit into the Liverpool setup which, as you can tell now, did not work.
He never looked comfortable and had to wait till October to get his first goal for the club. In the end, he netted 7 times in 28 appearances before being sold back to Tottenham Hotspur at a severe loss of £7m.
7. El Hadji Diouf – One Of The Worst Liverpool Signings Ever
El Hadji Diouf was an embarrassment both on and off the field during his time with Liverpool. Former Reds defender, Jamie Carragher once even pointed, "He's the only Liverpool no.9 ever to go through a whole season [2003-04] without scoring. He's the biggest turkey I've ever seen on a football pitch! He was always the last one to get picked in training."
One of his most memorable moments as a Reds player was spitting on a Celtic fan at Parkhead during a UEFA Cup clash. He was also regretful of his time there.
"I can say today that the shirt that I regret wearing the most was Liverpool's because if I were to do that part of my career again, I would have gone to FC Barcelona or Manchester United. At the time, they wanted me too," he was quoted to have said French outlet RMC.
Diouf also had a hostile relationship with Liverpool legend, Steven Gerard. The forward once said, "When I arrived I showed him he was nothing at all. He was nothing at all. He was afraid of looking into my eyes. He was afraid of talking to me. Let's not forget when I arrived I did not ask for his shirt. He asked for my Senegal shirt for one of his mates."
6. Lazar Markovic
Lazar Markovic dug his own grave when he made claims that he wanted to become the best player in the world. Signed for £20m in 2014, the fans were excited to see this rising prospect especially after the obscene target he set for himself.
It was nothing but disappointment throughout the 2014/15 campaign as Markovic failed to impress and was immediately loaned out after one season at Merseyside. He was sent out on loan to Fenerbahce, Sporting Lisbon, Hull City and Anderlecht to prove his worth and possibly gain some experience but none of those prospects panned out either.
The Serbian had no chance even after Jurgen Klopp came into the club, spending the first half of the 2017/18 season without making a single appearance. After the completion of his Reds contract, he was signed by Fulham where he made just one league appearance. And now, the 25-year-old roams the free-agent market without a club.
5. Mario Balotelli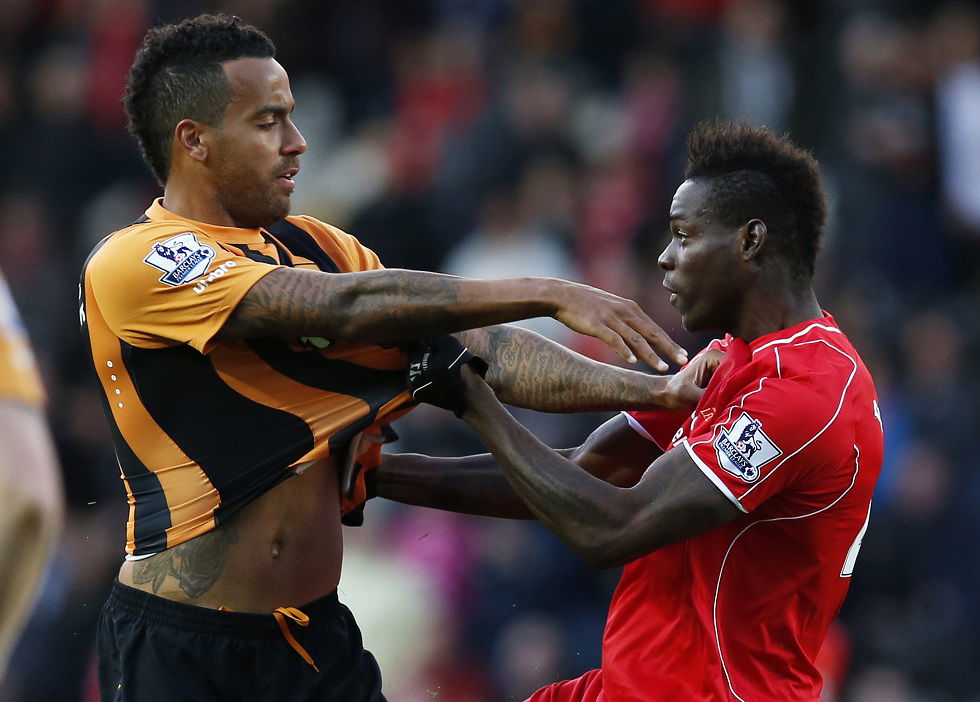 Liverpool were on a high after the 2013/14 season, missing out on the Premier League title by narrow margins. Luis Suarez won the Golden Boot but was poached by Barcelona leaving up a huge gap in the club's attack. Brendan Rodgers took a major leap of faith on Mario Balotelli, a very controversial figure in England after his spell with Manchester City.
The Italian international scored 26 goals in 43 games for AC Milan and was on top form when Rodgers approached him. Right after coming to Anfield, all that form disappeared with Balotelli only managing 4 goals for Liverpool, one in each competition.
That rounded up to Liverpool paying £4m for each of his goals. He was sent back to the San Siro after one season after which sold by Jurgen Klopp.
4. Christian Benteke
Christian Benteke was the very definition of Liverpool's poor scouting period in the last decade. Led by incompetent heads, it seemed like they were simply throwing money into the fire with all of their signings, especially their strikers (other than Fernando Torres and Luis Suarez).
Allowing Brendan Rodgers to spend £32m on a player who was never suited to his style of play is the exactly what I mean by the above statement. The Irishman was sacked in October but Benteke remained in the Liverpool ranks for the 2015/16 season. Jurgen Klopp could not find a place for him and sold him to Crystal Palace that summer at a loss of only £500,000.
Benteke's career after Liverpool is what is astonishing about how he commanded such a high fee. The Belgian went on spells with Palace where he didn't score for months and somehow is still their starting centre-forward.
3. Iago Aspas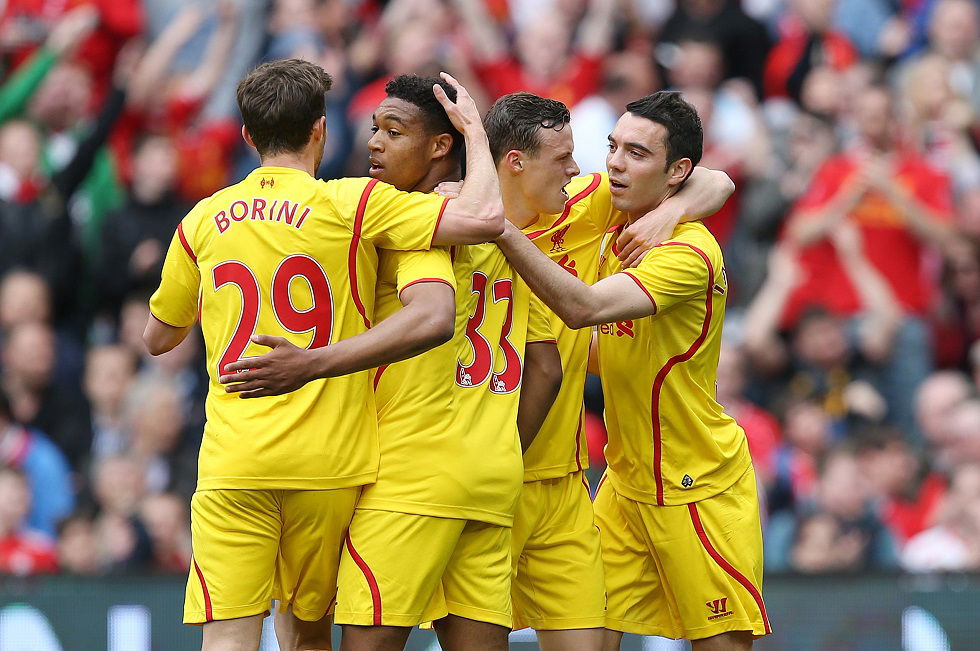 Iago Aspas is another Brendan Rodgers signing that simply was not meant to be. He was far too weak for the Premier League and his lack of adaptability made it difficult for him to succeed at Liverpool.
The Spaniard arrived from Celta Vigo for £9m in 2013. It was ridiculous how long Liverpool fans backed this lad since he failed to score a single Premier League goal for them in 2 years. Shockingly, when returned back to Celta, he immediately turned back into an outright star and is now a legendary figure at the Abanca-Balaidos. He even made his way into the Spain squad after going back to the La Liga, earning 18 caps till date and scoring 6 international goals.
2. Alberto Aquilani
Every top manager in the world has a history of bad signing out of which one stands out like a nail in a flat dining table. Alberto Aquilani might be that one name in Rafael Benitez's books.
For some reason, the former Reds boss thought it would be a good idea to not only sell Xabi Alonso but replace him with Aquilani. Benitez originally wanted Gareth Barry (which would have been much better) but his second choice was the Italian from AS Roma.
Liverpool paid £17m with added bonuses to acquire him from the Serie A and then had to endure a season of constant injuries and spells on the sidelines. He was loaned out to Juventus and AC Milan in his three-year association with Liverpool before being sold off to Fiorentina for practically nothing. The Violas later revealed that the midfielder only cost them around £800,000.
1. Andy Carroll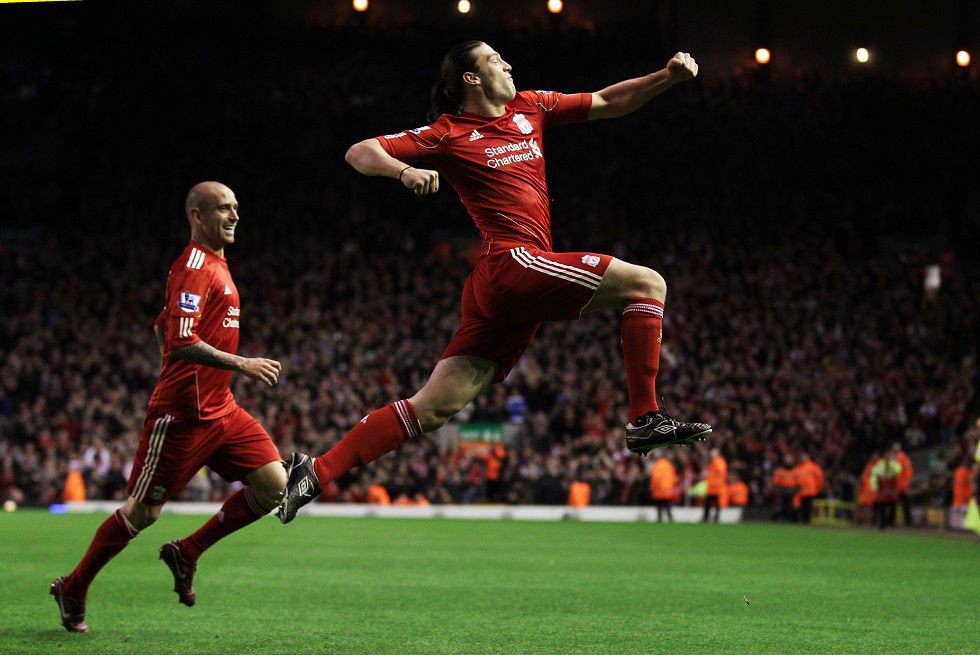 "I wasn't ready to leave," Andy Carroll was quoted. "It came as a shock. Newcastle was my club. I was 22. I could never get a grip at Liverpool."
Well, that is not the statement or the ambition one might want to hear from a club record signing. What was Roy Hogson thinking when he vetted the player before signing him? Carroll apparently made claims that Newcastle United had forced him out of the club but the Magpies denied those rumours.
Nevertheless, Carroll arrived on a £35m transfer, immediately becoming the most expensive British player at the time. He eventually scored only 6 Premier League goals in his three years at Anfield.

See Also: